The NHL Closer is written by five amateur sports media analysts over at Melt Your Face Off. When not playing make-believe by pretending that they are participating in a round-table discussion about what is wrong with how sports are now covered while being railroaded by Bob Costas, they mind their business, keep their heads down, listen to their elders and do as they are told.
Good day, fans of either playoff hockey or scantily clad women (or both - we don't discriminate), there were three huge games last night so let's get right to it.
Penguins Perfect; Malkin Manly; Rangers Resigned. The Penguins' run to the Stanley Cup Finals is starting to look inevitable. The Rangers, who had hoped to snatch back momentum at home in the Garden, threw everything they had at the Penguins, outshooting them 39-17. It didn't matter. Hart Trophy Finalist Evgeni Malkin scored twice and set up a third-period backbreaker by Ryan Malone as the Penguins took a 3-0 series lead, and 7-0 postseason mark.
Malkin transformed from "pretty good young player" to "superstar" during Sidney Crosby's injury this season, carrying the Penguins on his back during a time when many believed they might slip to the fringes of playoff contention. He has continued to dominate in the playoffs, with 13 points in seven games. It's not like anyone is going to forget about Hockey Jesus...but St. Geno is rapidly converting the nonbelievers to the cause. And he doesn't turn 22 until this summer.
The Rangers helped matters considerably, though. After tying the game 3-3 on quick goals from Ryan Callahan and Jaromir Jagr, Ryan Hollweg (eschewing the traditional playoff beard for a playoff porn 'stache) rammed Petr Sykora into the boards from behind—a call that is going to be made 100 times out of 100. Malkin scored on the ensuing power play. Christian Backman served as a third-period goat for the second consecutive game, standing around idly as Malone tipped in the final goal and crushed any Rangers' momentum. If there had been dandelions growing on the ice, Backman would have been picking them.
G/O Media may get a commission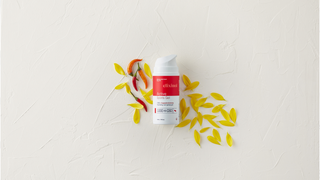 As someone who has had the misfortune of watching Sister Christian Backman play "defense" for the last few seasons in St. Louis, this was not an isolated brain fart. Ironically, the Rangers purportedly acquired him for his offense, which has been similarly nonexistent—he scored 8 points in 18 games for the Rangers in the regular season, and has been shut out in the playoffs. Being Swedish, apparently, is not sufficient to make one an "offensive" defenseman. The Rangers will attempt futilely to stave off elimination on Thursday. Praise Hockey Jesus! —LeNoceur
Of Mixing Metaphors and Shitting the Bed: Mike Ribiero avoided Mike Grier's halfhearted check along the right-wing boards and passed the puck to Mattias Norstrom, who wristed a shot past Evgeni Nabokov four minutes and thirty-seven seconds into overtime, giving Dallas a 2-1 victory and a 3-0 lead in the series.
Patrick Marleau, after having a power play goal negated due to Don Van Massenhoven losing sight of the puck, opened the scoring on a shorthanded breakaway with thirty-five seconds left in the first period, roofing the puck over Marty Turco's glove. From then on, the Stars controlled the puck. Only Evgeni Nabokov kept the Stars at bay for a time. Forty-seven seconds into the third period, Sergei Zubov tallied his first of the playoffs on a two-man advantage. More Dallas domination followed, with Nabokov carrying his team on his back until Norstrom's screened shot.
San Jose is a leaky sphincter ani externus; they're not trying to hold in the dookie, representing their season, which slides closer and closer to the toilet. After last night's loss to the Stars, the Sharks are one more slackening game away from another offseason of questions, gutchecks, and colonoscopies. Joe Thornton has displayed the qualities that brought him to San Jose: indifference and temerity. Brian Campbell should be losing money on his next contract due to his matador defense. Tense up and hold your shit, Sharks. —Raskolnikov
Whatever happened to East Coast Bias? As the festivities began at the Pepsi Center late last night, the Sharks and Stars were already finished, showered, and no doubt refueling at a Dallas-area IHOP. (Nothing hits the spot after playoff hockey like pancakes. Lots and lots of pancakes.) But for the native Detroiters that wished to see their beloved Wings widen their series lead over the Avs, a 10:10 Eastern start awaited. Seriously, Bettman? We couldn't have scheduled a 7 p.m. Mountain start?
Colorado used that extra hour to complete revamping their lineup that was so thoroughly embarrassed at the Joe in Game 2. Exit Ryan Smyth (foot injury), Jeff Finger (made-up person), and Jaroslav Hlinka (not good at hockey.) Enter Scott Hannan (back from injury), T.J. Hensick (drew short straw), and Peter Forsberg (he's Peter Forsberg, damn it.) Detroit saw no need for changes, and after a back-and-forth affair, we can all see why.
Despite the best efforts of Andrew Brunette, who placed two power play goals behind the mighty Osgood, the Red Wings seemed in control the entire game. Even when Cody McLeod gave the Avs a 1-0 lead, the fact that Detroit peppered Jose Theodore with 19 shots in the first period alone kept the Motown faithful at ease. No need for surprise heroes, either, as the goal scoring was left to the pros: Pavel Datsyuk (2), Henrik Letoberg, and Johan Franzen did the damage. Game 4's Thursday. Until then, I leave you with this question.
Who's ready for some Budaj? —Hextall454

Puckdumps
Instead of diddling with your Xbox (if that's what you kids are calling it these days), why not check out these fine blogs?
One of MYFO's favorites whips up some entertaining LOLRangers. I would have called it LOLCockKnockers, but they are still great. [The Wonderful World of Loser Domi]

Some Monday Morning Musings on a Wednesday. Time flies when you're on a narcotics bender. Be that as it may, check out the photo of the t-shirt at the end of the post. [Hockey Rants]

Further poof that we need to build a fence between the U.S. and Canuckistan. "Rock, you got anything derogatory to say about Habs Fans?" "Derogatory? Yeah. They're great." [AOL Fanhouse]

Finally, those crackpots at The Onion have so graciously provided us the video equivalent of the oft-used "hoc-key?" quip. Funny? Yes. Original? No. Can I ask another rhetorical question? You bet your ass I can.