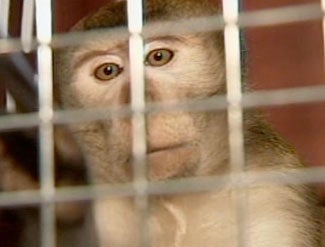 What you missed, other than the diapered monkey in traffic ...
• NBA: Nets playoff chances, fade to black. Detroit's bench handles New Jersey, 106-87.
• MLB: Marcum zero, Smokey. Shaun Marcum retires 11 Sox in a row in Toronto's win over Boston.
• Tennis: Andy Roddick loses to Nikolay Davydenko in straight sets, resists urge to self-inflict any head wounds.