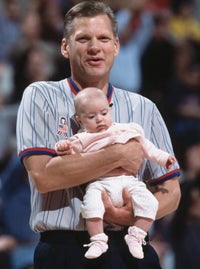 What you missed while wondering if Tim Donaghy was so bad after all...
• NBA: The Cavs knocked the Wizards out of the playoffs, and I don't really want to talk about it right now.
• Boxing: Andre Dirrell got his balls back, and remained undefeated, with a stylish stoppage over Anthony Hanshaw. More on this later.
• MLB: Tim Hudson limited the Reds to just three hits in nine innings of shutout ball. Of course it's all just a part of Dusty Baker's brilliant plan.