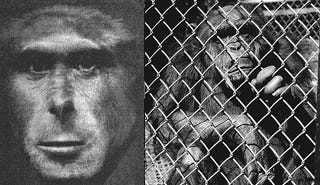 What you missed while amassing your army of humanzees in anticipation of the Deadspin power vacuum...

MLB: Indians beat Tigers for the 1,000th time, Paul Byrd gets 100th career win. The numbers! So round and approachable.

NBA: Doug Collins will not revive the '80s after all. But I bought all these slap bracelets!

Boxing: Floyd Mayweather Jr. retires... again! An illustrious career in pro wrestling awaits. Or maybe just boxing when he comes back in two months.