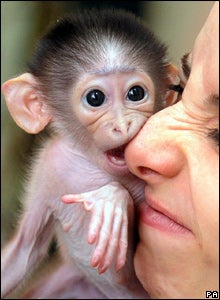 What you missed while AAAAWWWWWWW
MLB: Dodgers top Angels despite collecting no hits, marking the fifth time in the modern era a team has won with recording any hits. Eh, in the ancient era, they went weeks without hits AND THEY LIKED IT!
Boxing: Pinoy boy Manny Pacquiano's added bulk doesn't affect his trademark speed, deals 9th round knockout to David Diaz.
U.S. Men's Olympic Hoops Team: We need our few big men. Dwight Howard: I'm still hurt. Coach K: Schiesse!