Tony Mandarich wasn't the only person to email us about semi-offensive items on today's Deadspin. Let's do a full rundown before the weekend makes Friday a distant, foggy memory for us all.
No, it turns out former ESPN personality Eric Wynalda also caught wind of his Facebook updates popping up in "Deleted Scenes" and would like to set the record straight. [Sic'd] for the fans:
There has been some comments posted on a Facebook page that your website is reflecting as my comments.

Apparently my site has been hacked, apparently I have several facebook pages.

Please make the following statement or remove all posts in regard to this matter.

Apparently my facebook site made some comments about the US soccer teams recent performances. I not make these statements nor do I share the opinions of what was posted but I am extremely concerned about this.

I have fixed the problem
Okay. He was hacked, he claims. That's fine. That happens a lot?
Also, for those keeping track of the Twitter brigade — Matthew Berry claims he's not the model-humping ESPN columnist in question in Tucker Max's post.
G/O Media may get a commission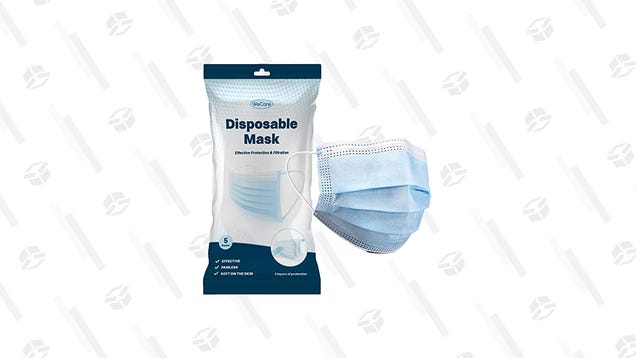 WeCare Disposable Masks With Elastic Earloops- 5 Pack
Back to Ed Hinton!
Also Deasdpin (I assume everyone who writes here) will never be invited to any of Mr. Max's model-infested hangouts or midget-fucking expeditions.
Aw. Ouchy.
*****
Tomorrow: Sarah Schorno returns to Deadspin on a Saturday. Sunday: Bentern.
Thank you for your continued support of Deadspin. God Bless Gary Papa.