Every morning, the fine folks at Sports Radio Interviews sift through the a.m. drive-time chatter to bring you the best interviews with coaches, players, and personalities across the sports landscape. Today: Falk says it's definitely time to worry.
David Falk joined The Fan 590 in Toronto with Prime Time Sports to discuss if a deal can get done, why there are no bad guys in this situation, the impact that the NFL deal has had on the NBA negotiations, why the deal needs to get done immediately and how he could help settle it.
You still think there's a deal to be done?:
"I think the deal has got to be done. I think, in 2011, living in an international economy where last Tuesday an announcement that 15 percent of Americans are living under the poverty line … I think that the public has zero sympathy for a bunch of billionaire owners and multi-millionaire players who can't agree how to split $4 billion in revenue."
Who's the bad guy here?:
"There are no bad guys. I think that the owners are trying to change a system that they feel isn't working. Obviously there's a number of teams losing money. … The players are reluctant to give up gains made over a long period of time. So there are no bad guys. This is a difficult challenge, but this is what you hire agents for. In my career, which spans 37 years, I've never once had a player that I represented that I didn't make the deal. The agent for the owners is David Stern … and the agent for the players is Billy Hunter. It's their job, collectively, to get a deal done. … We all lose if there's no deal."
How much impact to do you feel the NFL's labor negotiations are having on those in the NBA?:
"Not enough. I think if you look at what happened in the NFL, the union voluntarily decertified. … The same thing is going to happen in the NBA. Decertification in 2011 is not a silver bullet. I pushed for it very hard in '94, '95 and again in '98. Times have changed. I think the fact that the NFL went back to work, got the deal done, puts tremendous pressure on basketball. If we don't get the deal done in the NBA, I think we're at great risk of losing our fans for a long period of time. They're going to ask, 'Why couldn't you do what they did in football?'"
G/O Media may get a commission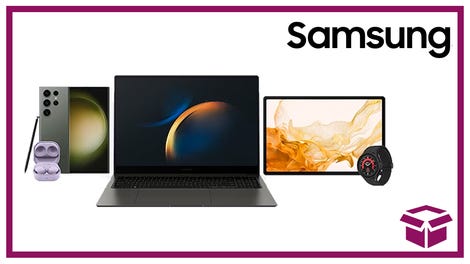 24 hour deals
Discover Samsung - Daily Deal
On why a deal needs to get done right now:
"We're right up against the deadline. Unlike '98, when we had a 50-game season, I would bet a lot of money that if we miss one or two games, we're going to miss the whole season. This is like Texas Hold'em; it's all in. Everyone has to understand what's at stake. It's my understanding that the owners project if there's no season, they'll lose $1.5 billion and if there's no season the players will lose $2.167 billion in salary, probably another $200 or $300 million more in endorsements."
What would you do if you could get in that room and play the role of mediator?:
"I volunteered. I've given both sides very, very specific suggestions on how to get over the hurdle. … I think that I could make this deal in one day, with either party. I really do. I know it sounds egotistical saying that, but I know all the owners well. … Obviously I've represented players for 37 years. … I'm disappointed that the young stars of the NBA today, the LeBron James, Kobe Bryant, Dwyane Wade, Dwight Howard, those guys need to be involved full-time, not part-time. … I think that they are allowing other people to determine their future financial fortunes, which is a terrible mistake."
This post, written by Eric Schmoldt, appears courtesy of Sports Radio Interviews. For the complete highlights of the interview, as well as audio, click here.
More from Sports Radio Interviews
• The Bills don't want to get ahead of themselves, but still: 3-0!
• Tom Brady has a few nominations for worst play of the day.
• The Cowboys are more than a little banged up.