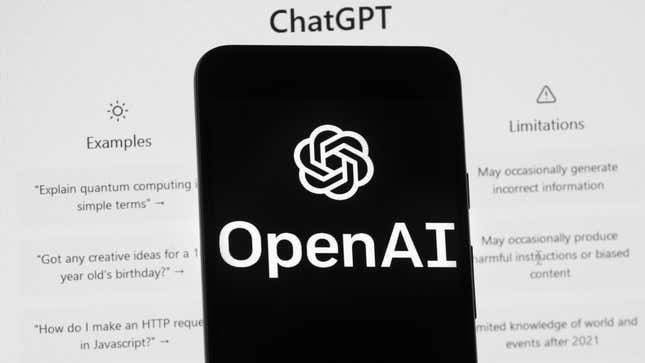 For those people who turned on The Tonight Show on Tuesday and the wacky game that Jimmy Fallon was playing with a guest looked familiar, that's because it was a rerun. There will be no late-night television while the television and film scribes of the Writers Guild of America are on strike.
Black Quarterbacks = Big NFL Ratings | The SEO Show
Once again, entertainment consumption has changed, and the people who create the content that we make memes of on social media want their compensation to reflect that. A 22-episode season is no longer commonplace except for those on network television. On streaming services, as much as we may love Ted Lasso and South Side, those shows have 10-episode seasons. Should writers get paid less because the studios, networks, and streaming services are ordering fewer episodes? And what about residuals? Once a newer series concludes, they won't have the same opportunity to continually create revenue every time that the reruns are aired.
For the second time this century, the writers and the industry in which they work are in a battle over the ever-changing landscape of entertainment on both the small and the silver screen. Every single day is a brave new world and a looming force in the distance is artificial intelligence.
Deadspin ran an experiment with the AI service ChatGPT back in December. We put in information for the service to generate a post about the Kansas City Chiefs. What came back was a high-school-newspaper-level piece that was also inaccurate — Tyreek Hill played for the Miami Dolphins last season. (ChatGPT claims its "knowledge cutoff" — the most recent data on which it was trained — is September 2021, though there is some evidence to suggest it contains information beyond that date.) Since then, an AI-generated song went viral that used the voices of Drake and The Weeknd. It was a much better — though still imperfect — effort from technology.
The thing about technology though, it is constantly evolving. Cars 100 years ago were started with a hand crank and baseball games were broadcast on the radio. These days cars can be started with the press of a button, and many people don't even use the radio that comes with it because they play their own music on demand from their smartphone. Also, forget baseball, on Sundays this fall four NFL games can be played on a single TV with NFL Sunday Ticket brought to you by the video streaming service YouTube.
Writers are legitimately concerned — including the one who put this piece together — that executives will look to replace us with a processed substitute. This is not to say that I look at every AI advancement with the sense of dread that I would a group of zombies at an intersection.
The idea of a fake Tony Romo broadcasting NFL games is hilarious. Simply prompt a computer with "Tony Romo," "grunt," and "Jim," and with the effort that Romo is putting into his color commentary, a nearly exact version of him could be created for much less money than $18 million.
What about Bill Walton? Okay, if AI could replicate him then I would be truly terrified. Obviously "Grateful Dead stan/basketball player from the 1970s whose career ended prematurely due to injury" would be the prompt. I feel the result though would be the ChatGPT version of Walton that Deadspin got for a description of the Chiefs. To get the true rambling Walton that gets people to stay up until 1 a.m. to watch Arizona play against Washington State, there would have to be a way to put the actual lived experience of "make love, not war" into a machine.
What I don't need is a computer-generated team of John Madden and Pat Summerall calling a Dallas Cowboys game. The Tupac hologram at Coachella was a cool experience, but that needs to be a once-in-a-lifetime moment. If I ever hear Madden's voice calling a live NFL game again — considering he died in 2021 — I'm protesting.
Technology is fun and also highly convenient. Who doesn't love Wifi? However, when taken too far it can be used to create a short-term windfall while creating a long-term process. This is just one reason why television viewers might have a dry summer, while the content creators attempt to fortify their professional futures.
[Full disclosure: Deadspin writers are members of WGA East.]