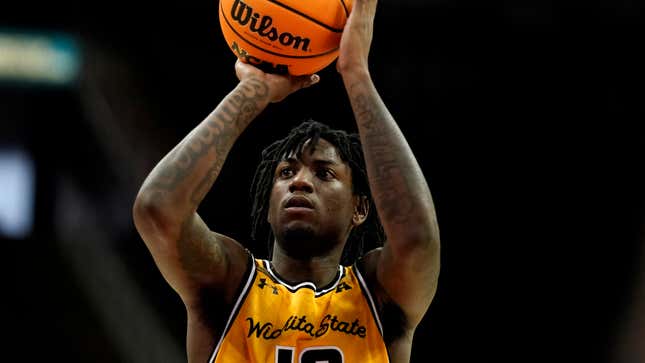 In the months leading up to the NCAA Tournament, the conversation around Alabama's men's basketball team was less about how good they were, and more about the drama they were involved in off the court. And while some have forgotten about the tragic death of Jamea Jonae Harris and what her friends and family are still going through, guns are still an issue in Tuscaloosa.
Is Jalen Ramsey to the Dolphins the worst move in NFL free agency so far?
Jaykwon Walton was supposed to be transferring from Wichita State to Alabama, but that's not in the plans anymore after he was arrested in Tuscaloosa over the weekend for being a passenger in a car that had multiple guns and around 32 grams of weed. Walton told an officer there was a loaded gun under the seat, according to Tuscaloosa PD spokesperson Stephanie Taylor. While the cops went to retrieve the weapon, they noticed a baggie containing about 20 grams of weed. More weed and guns were found in the backseat.
Because of it, Alabama head coach Nate Oats has washed his hands of Walton, who was charged with second-degree possession of marijuana and released after posting a $500 bond, according to AL.com
Just last month, the New York Times reported that "A Fourth Alabama Player Was at a Deadly Shooting, in a Car Hit by Bullets." The school denied it. At that time, Crimson Tide star Brandon Miller needed a security guard due to threats against him. (Miller was not charged with any crimes and has denied any previous knowledge of or involvement in the shooting.) Back in January, Darius Miles was arrested in the shooting death of Harris, while Jaden Bradley and Miller were believed to have been at the scene — as they were all on the Crimson Tide's roster at the time. (Miles was indicted by a grand jury and faces capital murder charges. Like Miller, Bradley was not charged with any crimes.)
Miller has declared for the NBA Draft and is expected to be the No 3. overall pick. No. 1 Alabama was defeated in the Sweet 16 by No. 5 San Diego State 71-64.