The MLBPA has formally filed an appeal on behalf of its most divisive member. Alex Rodriguez's case will be heard by an independent arbitrator, and we may not know for months whether his record 211-game suspension will stand.
"I've got no reaction to that," Rodriguez said before last night's game, and an MLBPA spokesperson declined comment. So there won't be any official, on-the-record updates about A-Rod's future until the appeal is heard and ruled upon—which could be as late as November or December. (That's assuming there are no leaks. Judging from how MLB's investigation went down, there will be leaks aplenty. Thank goodness.)
Union head Michael Weiner did have some strong words for Bud Selig on Tuesday. Speaking on the Dan Patrick Show, Weiner said
"We feel what [Selig] did, frankly, was inappropriate and almost ridiculous. Look at the penalties that have been given out and cases that have been decided by the commissioner's office along with the Players Association. Nothing comes close to 211 games."
Then, later in the day, Weiner told Chris Russo that he had urged A-Rod to accept a suspension if it wasn't excessive.
"I don't want to give a number, but there was a number that I gave A-Rod and we advised him to take it," Weiner told host Chris Russo on Sirius/XM's Mad Dog Radio. "He was never given that number."

When Russo followed up by suggesting that would be an admission that Rodriguez took steroids, Weiner replied, "It's a question of evidence and, you know, each player has to make his own decision as to whether he used or not. Based on the evidence that we saw, we made a recommendation. The commissioner's office didn't meet it. They were much higher. And therefore we're at a hearing."
G/O Media may get a commission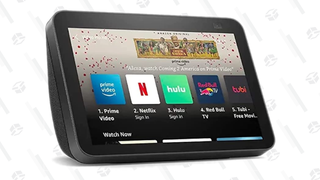 Taken together, we get a glimpse of the likely basis for Alex Rodriguez's appeal. The union won't argue that he's innocent—given the confidence MLB has in its evidence, that seems impossible—but rather that his punishment (211 games, about $34 million) is completely out of line from that of every other PED user.
This is a drastic change in public policy from Weiner and the union from the past six months, when they remained remarkably silent on the Biogenesis issue. Prudence toward an ongoing investigation perhaps, but the players themselves have been divided on the issue of PED punishment. Many who have spoken up over the last few weeks have praised MLB's crackdown, claiming cheaters don't deserve the support of the teammates and opponents they've cheated. (Unsaid: the rising tide of PED-aided megacontracts have lifted all boats.)
A-Rod's appeal will be heard by Fredric Horowitz, his first contentious case since taking over as arbitrator after MLB dismissed the last one for ruling in Ryan Braun's favor. Horowitz could overturn Rodriguez's suspension altogether, trim it, or uphold it—in which case the ban would last through the first 49 games of 2015.