Ryan Fitzpatrick, Matt Ryan, Aaron Rodgers all had games in which they threw for 316 yards this season: nobody cares until Tim Tebow does it. Everyone's seeking meaning in random numbers, even asking for comment from "Stone Cold" Steve Austin, as if he was the first to claim the 3:16 verse as his own.
The modern obsession with the famous verse comes from "Rockin" Rollen Stewart, a born-again Christian who made it his mission to get the Word out by holding up John 3:16 placards at sporting events. Stewart moved on to stink bomb attacks on evangelical churches and Christian bookstores, and is currently serving a life sentence for kidnapping.
So, yes, this 3:16 hysteria is dumb. (Not as dumb as reporting on the "halo" above Mile High on Sunday.) But we'll play along. Here are all the 3:16 verses in the (Protestant) Bible, ranked in order of how applicable they are to the coming of Tim Tebow. As always, we'll be using Tebow's favored translation, the New International Version.
49) 1 Chronicles: The successors of Jehoiakim: Jehoiachin his son, and Zedekiah.
48) Ruth: When Ruth came to her mother-in-law, Naomi asked, "How did it go, my daughter?" Then she told her everything Boaz had done for her.
G/O Media may get a commission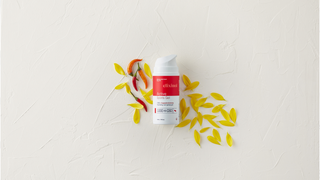 47) 1 Kings: Now two prostitutes came to the king and stood before him.
46) Nehemiah: Beyond him, Nehemiah son of Azbuk, ruler of a half-district of Beth Zur, made repairs up to a point opposite the tombs of David, as far as the artificial pool and the House of the Heroes.
45) Hebrews: Who were they who heard and rebelled? Were they not all those Moses led out of Egypt?
44) Judges: Now Ehud had made a double-edged sword about a cubit long, which he strapped to his right thigh under his clothing.
43) 2 Chronicles: He made interwoven chains and put them on top of the pillars. He also made a hundred pomegranates and attached them to the chains.
42) Deuteronomy: But to the Reubenites and the Gadites I gave the territory extending from Gilead down to the Arnon Gorge (the middle of the gorge being the border) and out to the Jabbok River, which is the border of the Ammonites.
41) 1 Samuel: But Eli called him and said, "Samuel, my son." Samuel answered, "Here I am."
40) Daniel: Shadrach, Meshach and Abednego replied to him, "King Nebuchadnezzar, we do not need to defend ourselves before you in this matter.
39) Numbers: So Moses counted them, as he was commanded by the word of the LORD.
38) Zephaniah: On that day they will say to Jerusalem, "Do not fear, Zion; do not let your hands hang limp."
37) Habakkuk: I heard and my heart pounded, my lips quivered at the sound; decay crept into my bones, and my legs trembled. Yet I will wait patiently for the day of calamity to come on the nation invading us.
36) Mark: These are the twelve he appointed: Simon (to whom he gave the name Peter),
35) 2 Corinthians: But whenever anyone turns to the Lord, the veil is taken away.
34) 2 Kings: And he said, "This is what the LORD says: I will fill this valley with pools of water.
33) Nahum: You have increased the number of your merchants till they are more numerous than the stars in the sky, but like locusts they strip the land and then fly away.
32) Proverbs: Long life is in her right hand; in her left hand are riches and honor.
31) Joshua: The water from upstream stopped flowing. It piled up in a heap a great distance away, at a town called Adam in the vicinity of Zarethan, while the water flowing down to the Sea of the Arabah (that is, the Dead Sea) was completely cut off. So the people crossed over opposite Jericho.
30) Romans: Ruin and misery mark their ways,
29)Malachi: Then those who feared the LORD talked with each other, and the LORD listened and heard. A scroll of remembrance was written in his presence concerning those who feared the LORD and honored his name.
28) 1 John: This is how we know what love is: Jesus Christ laid down his life for us. And we ought to lay down our lives for our brothers and sisters.
27) 1 Peter: Keeping a clear conscience, so that those who speak maliciously against your good behavior in Christ may be ashamed of their slander.
26) Isaiah: The LORD says, "The women of Zion are haughty, walking along with outstretched necks, flirting with their eyes, strutting along with swaying hips, with ornaments jingling on their ankles.
25) 2 Samuel: Her husband, however, went with her, weeping behind her all the way to Bahurim. Then Abner said to him, "Go back home!" So he went back.
24) James: For where you have envy and selfish ambition, there you find disorder and every evil practice.
23) 2 Timothy: All Scripture is God-breathed and is useful for teaching, rebuking, correcting and training in righteousness.
22) Jeremiah: In those days, when your numbers have increased greatly in the land," declares the LORD, "people will no longer say, 'The ark of the covenant of the LORD.' It will never enter their minds or be remembered; it will not be missed, nor will another one be made.
21) Exodus: "Go, assemble the elders of Israel and say to them, 'The LORD, the God of your fathers-the God of Abraham, Isaac and Jacob-appeared to me and said: I have watched over you and have seen what has been done to you in Egypt.'"
20) Acts: By faith in the name of Jesus, this man whom you see and know was made strong. It is Jesus' name and the faith that comes through him that has completely healed him, as you can all see.
19) Matthew: As soon as Jesus was baptized, he went up out of the water. At that moment heaven was opened, and he saw the Spirit of God descending like a dove and alighting on him.
18) Leviticus: The priest shall burn them on the altar as a food offering, a pleasing aroma. All the fat is the LORD's.
17) 2 Thessalonians: Now may the Lord of peace himself give you peace at all times and in every way. The Lord be with all of you.
16) Ecclesiastes: And I saw something else under the sun: In the place of judgment-wickedness was there, in the place of justice-wickedness was there.
15) Colossians: Let the message of Christ dwell among you richly as you teach and admonish one another with all wisdom through psalms, hymns, and songs from the Spirit, singing to God with gratitude in your hearts.
14) Ephesians: I pray that out of his glorious riches he may strengthen you with power through his Spirit in your inner being.
13) Genesis: To the woman he said, "I will make your pains in childbearing very severe; with painful labor you will give birth to children. Your desire will be for your husband, and he will rule over you."
12) Joel: The LORD will roar from Zion and thunder from Jerusalem; the earth and the heavens will tremble. But the LORD will be a refuge for his people, a stronghold for the people of Israel.
11) Philippians: Only let us live up to what we have already attained.
10) 1 Corinthians: Don't you know that you yourselves are God's temple and that God's Spirit dwells in your midst?
9) 2 Peter: He writes the same way in all his letters, speaking in them of these matters. His letters contain some things that are hard to understand, which ignorant and unstable people distort, as they do the other Scriptures, to their own destruction.
8) Galatians: The promises were spoken to Abraham and to his seed. Scripture does not say "and to seeds," meaning many people, but "and to your seed," meaning one person, who is Christ.
7) Luke: John answered them all, "I baptize you with water. But one who is more powerful than I will come, the straps of whose sandals I am not worthy to untie. He will baptize you with the Holy Spirit and fire.
6) Revelations: So, because you are lukewarm—neither hot nor cold—I am about to spit you out of my mouth.
5) Ezekiel: At the end of seven days the word of the LORD came to me
4) John: For God so loved the world that he gave his one and only Son, that whoever believes in him shall not perish but have eternal life.
3) Lamentations: He has broken my teeth with gravel; he has trampled me in the dust.
2) Job: Or why was I not hidden away in the ground like a stillborn child, like an infant who never saw the light of day?
1) 1 Timothy: Beyond all question, the mystery from which true godliness springs is great: He appeared in the flesh, was vindicated by the Spirit, was seen by angels, was preached among the nations, was believed on in the world, was taken up in glory.