Carlos Beltran was not a New York Met. I don't mean this literally — Beltran's Mets career spanned six and a half seasons, from 2005 until yesterday. He was with the Mets almost exactly as long as Keith Hernandez was, and longer than Reggie Jackson was with the Yankees.
But in a spiritual sense, there was nothing Mets-y about Beltran, even though he leaves Flushing, bound for San Francisco, as one of the best players in the team's history. Great though he was, and possibly because of how great he was, Beltran always felt like he wasn't really ours, even as he attempted to usher in a new era of Mets baseball.
If you go back to the 2004-05 offseason, Beltran didn't really want to be a New York Met. He wanted to play for the Yankees. Scott Boras even offered him to the Yankees at a last-minute discount. Beltran was the Yankee type: quiet, resilient, and rarely bearing facial hair. And the Yankees had spent the better part of a decade with Latino stars—Alex Rodriguez, Mariano Rivera, Jorge Posada, Bernie Williams, Alfonso Soriano, Orlando Hernandez.
The Mets' defining stars, meanwhile, had been older white guys—Mike Piazza, Al Leiter, Tom Glavine. The 2004 Mets (managed by old white guy Art Howe) were so committed to older white guys that Todd Zeile nearly reached 400 plate appearances, at age 38, despite a 76 OPS+. Thirty-seven-year-old Mike Stanton led the bullpen in games pitched, and 34-year-old Ricky Bottalico and 43-year-old John Franco were close behind. The team's three top starters were 38-year-old Glavine, 38-year-old Leiter, and 34-year-old Steve Trachsel.
And aside from the older white guys, the 2004 Mets were a children's treasury of consolation prizes, appealing players who were just one skill away from actually being good. Jason Phillips had no power. Piazza couldn't field at first. Kaz Matsui couldn't field at short or hit for power. Jose Reyes couldn't stay healthy; Cliff Floyd couldn't stay healthy. Mike Cameron struck out all the time and couldn't hit for average, same went for Richard Hidalgo.
G/O Media may get a commission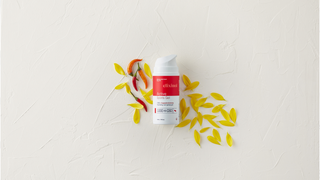 All of those Mets were qualified successes — if successes at all, that is — with the exception of rookie third baseman David Wright, who appeared, in limited action, to be every bit the phenom. Then, that fall, Wright's excellence stopped being the exception and started looking like the rule. Omar Minaya took over the team as GM, and Willie Randolph became the manager. The Mets landed Pedro Martinez — older, yeah, but he had excelled in October for the finally victorious Red Sox. And they landed Beltran, fresh off an unbelievable postseason with Houston.
So began the years of unqualified success: Reyes and Wright both played full seasons in 2005. The next year brought Carlos Delgado and Billy Wagner, while Cameron, Piazza, and Matsui left town. More full seasons from Wright and Reyes — damn good ones — plus stellar showings from Delgado and Beltran.
Accordingly, 2006 was also the best season the Mets had had since 1988. Those Mets brought fans glee, eventual disappointment, and a comprehensive identity crisis along the way — because they were so good, in such a straightforward way. It's no coincidence that Beltran was the best player on that team, and had the best season of his career that year.
There was nothing inherently complex about Carlos Beltran as a ballplayer—he was a gifted athlete (Mike Piazza said he ran like a gazelle), an excellent defender, an elite base-stealer, and a power hitter with a pretty, forceful swing from either side of the plate. He did everything well. I felt like I was leering when I watched Beltran play, like I needed to avert my eyes after a few seconds to avoid societal scorn. He did everything well, he did everything elegantly.
But Mets fans, especially those of my vintage (too young for 1986 and 1988), weren't used to this. We didn't understand. Again: We were raised on aces Leiter and Mike Hampton, sluggers Piazza and Edgardo Alfonzo. Each one brought at least one caveat, however great his performance.
There were no caveats with Carlos Beltran, except that he wasn't the greatest baseball player ever, when he looked like he could have been. Watch Beltran hit left-handed, you'll wonder how he didn't hit .400, at least, with 60 homers, from that side of the plate alone, each year. (Maybe this is a bit rosy.) He could rip everything. He could catch anything—like this fly ball on Tal's Hill in 2007, in the 14th inning of an eventual Mets win. Watch him steal bases with grace and a clean feet-first slide, you'll wonder why he didn't steal at least 60 each year. He was—hell, IS, even though some of his speed is gone—talented enough to suggest an impossibly high ceiling.
But flawlessness wasn't the same thing as perfection. Beltran never hit better than .284 in a full Mets season, he never had an OBP better than .388, he never hit more than 41 homers, he never stole more than 25 bases. And this didn't come from wasted potential (Mets fans can recognize that, from Strawberry to Jefferies to Francoeur) or from lack of effort or from injuries, though Beltran had his share.
He looked so much better than the usual Mets greats (save Seaver) in every way, yet he didn't obliterate Mets records. He's 5.5 WAR short of Strawberry for the all-time franchise lead, though Strawberry did have 1,000 more plate appearances. No matter: Wright and Reyes will surpass him soon, provided both hang around for a while. Beltran is fifth in OPS on the Mets' all-time list, sixth in doubles and homers and RBI. He might be the best position player in franchise history, but we can't say so conclusively.
And we can't say so conclusively because Beltran, and the team, fell short while he was there. He was great, but his greatness wasn't great enough. The transformation of the Mets in his image didn't take. After that magical 2006, Beltran and the Mets both hit a lower ceiling in 2007 and 2008. Another year with a WAR of 8, and New York would have been back in the playoffs either season.
Instead, they never made it back. Pedro broke down, and then started playoff games for the Phillies, who won every NL East title after 2006 and made two World Series trips. Delgado broke down. Reyes broke down. Luis Castillo showed up. So did Oliver Perez. Wright added a couple caveats after all, from year to year — no power (2009), high strikeouts (2010-?). Randolph got fired, as did his successor, and Minaya got canned too.
This year's incarnation of the Mets, which looks like the best since 2008, is winning with its own problems: Daniel Murphy can't hit for power or field but hits well anyway, Reyes is on an MVP pace but will hightail it to the highest bidder this winter, and Wright missed time with a strange injury. The post-Beltran squad will rely on Justin Turner and Josh Thole, neither of whom played a full MLB season before this year. The staff is short a Johan, with a 36-year-old knuckleballer named Dickey leading the way, and 38-year-old Jason Isringhausen closing games. The new right fielder, replacing Beltran, is a perfectly nondescript left-handed hitter, Lucas Duda. He's tall and loping and seems to get a few hits out of not much talent, just like Murphy and Turner.
Which is to say Duda's an ideal fit for where the Mets were before Beltran, and where they're going, post-Beltran. But I doubt we all want it this way.