In an upcoming interview with 60 Minutes, six-time Olympic medalist Aly Raisman reveals that she was sexually abused by Larry Nassar, the former physician for the U.S. women's gymnastics team for nearly two decades.

Raisman's revelation makes her the second member of the gold medal-winning 2012 Olympic team to say that Nassar abused her. Last month, McKayla Maroney tweeted about the sexual abuse she endured while she was a member the national team as part of the #MeToo campaign.
Raisman and Maroney are among the now 140 women and girls who say that Nassar sexually abused them under the guise of medical treatment.
Nassar, who was quietly fired by USA Gymnastics in the summer of 2015 and reported to the FBI, is currently in jail awaiting sentencing on federal child pornography charges—he pleaded guilty to those—and awaiting trial on 33 criminal sexual conduct charges related to the work he did as a physician in Michigan. Nassar had spent two decades working for MSU in addition to his work with the U.S. national team.
Back in August, Raisman called out USA Gymnastics for how it handled sexual abuse allegations against Nassar and others, saying that the organization has failed to detail the steps it was taking to make sure someone like Nassar couldn't abuse athletes again. She also pointed out that USA Gymnastics had failed to reach out to athletes, both current and former, and offer them services like counseling. In that interview, Raisman kept her comments on this subject general and did not talk about her own personal experience with Nassar.
G/O Media may get a commission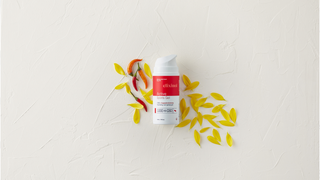 In a statement to 60 Minutes, USA Gymnastics said that it has instituted a policy of "mandatory reporting" when it comes to allegations of sexual abuse. It also said, "USA Gymnastics is very sorry that any athlete has been harmed…we want to work with Aly and all interested athletes to keep athletes safe."
It is highly doubtful that such a boilerplate statement will placate Raisman and the other women who have been abused.
"I am angry," Raisman says in the interview.