In the year since the Olympic Games in Rio, more than 140 women and girls have come forward and said that Larry Nassar, the former team doctor for the U.S. women's gymnastics team, had sexually abused them under the guise of medical treatment. On Sunday night, Aly Raisman went on 60 Minutes and announced that she was one of them.

During her interview, Raisman forcefully pushed back against those who would question why those gymnasts didn't speak up about the sexual abuse before it first became known to USA Gymnastics in June 2015. (In most cases, the gymnasts were not aware that what Nassar was doing to them didn't constitute legitimate medical treatment.) "Why not look at what about the culture?" Raisman asked Dr. Jon LaPook, CBS's chief medical correspondent. "What did USA Gymnastics do and Larry Nassar do to manipulate these girls so much that they are so afraid to speak up?"
Raisman is right—this is the question we should be trying to answer. But that's a question that LaPook never quite gets back to, and the segment moves on without him bringing up again how a culture was created that allowed Nassar to abuse gymnasts, undetected, for so long. LaPook, in a "behind the scenes" look at the Raisman interview, said that it was the gymnast's decision not to speak specifically about what Nassar did to her, and that he wasn't going to push her to say more than she was comfortable sharing. For him, it was Physician Care 101. "I wanted to be sure I did everything I could not to make things worse," LaPook said. He was keenly aware that Raisman, hugely successful and proudly outspoken though she is, is also still just 23, and still processing her experiences.
Raisman's just-released memoir Fierce: How Competing For Myself Changed Everything, however, does more to start answering that question. (Disclosure: I am friends with Raisman's co-writer, Blythe Lawrence.) The book, which is written with the YA demographic in mind, does not go into graphic detail about the sexual abuse she experienced at the hands of Nassar, which is of course perfectly fine; Raisman doesn't owe readers—or 60 Minutes viewers, or anyone else—the explicit details of her abuse. It is enough for her to say, at this point, that she was sexually abused.
And, by now, Nassar's MO is something like common knowledge. Over the past year, so many women have come forward, starting with Rachael Denhollander and Jamie Dantzscher, and spoken about exactly how Nassar sexually abused them; they have spared no detail. (Nassar will plead guilty in two sexual abuse cases.) After a year of stories about Nassar and his victims, there was no need for Raisman to relive every little thing publicly. This one of the biggest sports sexual abuse stories in U.S. history. Its stomach-turning horrors are by now a matter of public record.
G/O Media may get a commission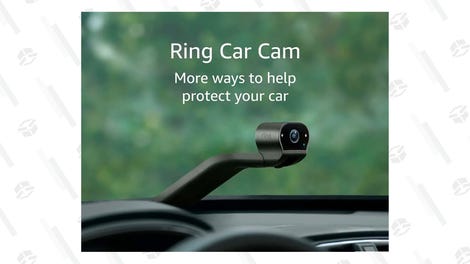 The assaults, however, make up only a small portion of the book. Most of the memoir, which is ordered chronologically, takes us through the Raisman's trajectory in the sport—from energetic little kid to promising gymnast to Olympic champion. But sprinkled throughout the account of her ascent in the sport are some telling details of the culture that would keep her and others quiet about abuse for so long. It's through those, indirectly, that Raisman offers readers the answer to the question she posed in the 60 Minutes interview.
---
Raisman goes into great detail about the pressure inside the national team's training camp in Texas. She traveled to the Karolyi Ranch for years with her personal coach, Mihai Brestyan. But before she'd even attended her first national team training camp, Raisman was briefed on what to expect there and, more importantly, on what not to do. Her other coach Silvie, who is Mihai's wife and coaching partner, described the camp as a "fishbowl" where Raisman and the other girls would be scrutinized every moment while they're training. This was in 2009; Raisman was 15 years old. By virtue of placing third at junior nationals, Raisman had been added to the national team and would now be expected to attend the monthly camps.
"Remember, when you're there, Martha will always be watching," Silvie Brestyan told Raisman. "Never show her that you are tired, scared, injured, sick, or afraid. You must not show any weakness." This was the environment in which Nassar operated—a place where the gymnasts knew that they were supposed to keep their problems, whether with their "treatments" or anything else—to themselves.
The "Martha" that Silvie Brestyan refers to is former national team coordinator Martha Karolyi, one half of the most famous coaching duo in women's gymnastics. From 2001 to 2016, Karolyi was the most powerful figure in women's gymnastics in the U.S. She ran the training camps and her opinion was the most important when it came to selecting teams to the world championships and Olympic Games. As such, it's not surprising to see that Karolyi is one of the most prominent characters in Raisman's memoir, after her coach and Raisman's mother. Raisman frequently invokes Karolyi—a control-F search brings up Martha's name 176 times—and wonders what the former national team coordinator thinks of her. Here is one of the first times in the book that Raisman mentions her:
"The atmosphere changed a little when Martha walked into a room...A faint air of power and command always radiated from her. All heads would snap toward her. She walked proudly, with her head held high, commanding everyone's attention. It was very clear who was in charge. You just wanted to impress her. When Martha was in the room, everyone stood up a little straighter and tried a little harder."
Raisman wasn't the only one who had Karolyi on the brain; her name is frequently invoked by Raisman's primary personal coach, Mihai Brestyan. At one point, after a poor workout at the 2010 Pacific Rim Championships in Australia, Brestyan asks her, "Do you want Martha to be mad and think you can't handle the pressure? Because that's what you're showing her right now." As with Raisman's anxiety, Brestyan's concerns about Karolyi's opinions are also legitimate; she really did have the power to keep his athlete off teams, and making teams is what Raisman wanted for herself. But it's hard to read this and not wonder if there's a little bit of transference going on here, too. When Brestyan worries that Karolyi will be upset with her, is he also signaling that he, too, is upset with her workouts? In 2012, Raisman said that Karolyi and Kathy Kelly, who oversaw the women's program, threatened to take away some international assignments after she had just one bad workout, which Raisman seemed to think was unfair. It probably would have been unfair, but then her opinion wouldn't really have figured in the decision one way or another.
Raisman also writes about several instances when she is treated with compassion by the legendarily stern coach. After witnessing Raisman's nerves in the workout before the 2012 Olympic Trials, Karolyi pulled the gymnast aside, not for a talking-to but a pep talk. "Relax," she said. "You'll make the Olympic team. Unless you fall ten times in the competition, I'm taking you." Raisman didn't fall ten times and she did make the team, just as Karolyi had promised. She would have deserved to go even if she had failed ten times out of ten. Karolyi probably would have taken her anyway.
In London, Raisman helped the team to its first gold medal since 1996, then struggled in the all-around final. She grabbed the balance beam with her hands after faltering on a piked front somersault, and the mistake dropped her into a tie for the bronze medal with Russia's Aliya Mustafina. When the tie-breaking procedure was applied, Raisman was bumped to fourth and off the podium. It is this disappointment in the all-around that Raisman frequently cited as the motivation for her comeback in 2016.
After the all around final, Raisman writes that she expected to find Karolyi upset with her. "To my surprise, I found her almost in tears. She cupped my face in her hands, tilted her head down toward and hugged me close. 'Oh, Aly,' she said, 'when will you ever learn to compete for yourself? You always do so well in the team final and then you put too much pressure on yourself individually.'"
At that point in her career, Raisman had just one individual world or Olympic medal—a bronze medal on the floor exercise at the 2011 world championships. She was both a team player and a natural leader, and had twice been selected as Olympic team captain, but Raisman would typically have her best performances during the team portion of the competition. Where she struggled, as Karolyi noted, was when it was just for her.
It's not really surprising that Raisman struggled with competing for herself. She wasn't actually trained to do that. She, like most of the other gymnasts, had primarily been conditioned to seek approval from coaches, and especially from Karolyi. Raisman's self, like every other gymnast's self, had been pushed down the chain. Raisman did go on to medal individually in London after the all-around disappointment—a bronze on the beam and the gold on floor exercise—but still plays that as a letdown in telling her own story. The hooks of that broader self-denying dynamic are in deep, and the implication of it all is barely subtextual in the book: if you struggle to compete for yourself, you might also struggle to stand up for yourself when it came to things like abuse.
Repeatedly, USA Gymnastics has said that the first time it heard any complaints about Nassar was in 2015, which is when it acted to remove the doctor and report him to the authorities. But in all of its public releases and statements since the scandal first broke last September, the organization has failed to grapple with why the gymnasts never felt comfortable or empowered to come forward to them sooner. They never seem to ask, much less answer, what was it about our practices, about the behavior of our officials, that kept the girls silent?
Raisman, like many of the other victims, is doing the heavy lifting for USA Gymnastics.
At the 2015 world championships, Raisman had what she described as the "worst meet of my life." During the team preliminaries, she stepped out of bounds on her floor routine, bounced back on vault, had a shaky beam set, and then fell off the uneven bars. What this meant was that Raisman would not qualify to the individual all-around final—those two spots would go to Simone Biles and Gabby Douglas—and she didn't make any apparatus finals either. She would leave the world championships without any individual medals. (She would, however, go on to win the gold medal with the team a couple of days later.) I was in Glasgow for the competition, and I remember being surprised by Raisman's performance. She was so well-known for her ability to hit that "consistency" almost felt like a skill in her exercise. And then it abandoned her.

In the mixed zone after the preliminaries, Raisman was (understandably) upset and seemed to question whether she'd get future opportunities to make teams. Gymnasts are conditioned to not ever feel secure in their roles on the team but, from the outside, it seemed ludicrous to think that she wouldn't get another shot. She's Aly Fucking Raisman, I thought. Surely she could draw confidence from some of her past successes, which not for nothing even then included two Olympic gold medals. I had no doubt that she'd be in contention for a spot on the 2016 Olympic team. More to the point, Raisman was hardly the only member of Team USA to make a mistake in the 2015 prelims. Brenna Dowell fell off bars, too. Douglas, though she made the all-around and uneven bar finals, fell from beam. It was an uncharacteristically messy competition for the U.S. women.
Reading Fierce helped explain some of the emotional turmoil on display that day in Glasgow. Unbeknownst to me and many others in the media, USA Gymnastics had fired Nassar just a few months before the world championships and reported him to the FBI. All of the girls who were patiently answering questions about their performances while recorders and iPhones were being shoved in their faces by reporters had also recently been questioned by the private investigator hired by USA Gymnastics, identified in Raisman's book as a woman named Fran. For Raisman, her conversation with Fran at her home in Boston marked the first time she started to grasp that all the things that made her feel "weird" about Nassar weren't just garden variety weirdness—they meant she had been groomed and sexually abused by the team doctor.
"Being in Glasgow ramped up my anxiety, which had been at all-time high ever since my meeting with Fran," Raisman wrote. "I tried to block the whole unpleasant subject out of my mind, but I would often catch myself wondering how the investigation was going. I was very afraid that the press would get ahold of the story, and that I'd be asked about it, so I began dreading doing interviews, too," she wrote.
In this post-prelims interview with USA Gymnastics, Raisman alluded to how stressful the previous few months had been. I, like virtually everyone else in the press scrum, had assumed that she was talking about run-of-the-mill pre-competition anxiety. We would later learn how much we did not know, and how deeply dark it all was.
---
From Raisman's NBC interview with Megyn Kelly on Monday, it does not seem that USA Gymnastics sent any other resources, such as counseling, to the gymnasts who were abused by Nassar. There had to be others like Raisman, young women who didn't realize they had been sexually abused until they were interrogated by the investigator. Imagine learning that a man you trusted and who was supposed to be caring for you had actually been abusing you, and then think about how destabilizing that must have been for these young women, who were already under such astonishing pressure. They needed support, and hopefully they got it from their parents. But USA Gymnastics should've been tripping over themselves to offer some support of its own. Instead it was Fran, and then nothing.
USA Gymnastics should have been open to hearing what the gymnasts had to say, even if it was inconvenient. Raisman says in her book that she was in denial when she spoke with the investigator; she hadn't really come out and said that Nassar had sexually abused her. This is how she described what she told Fran:
"Yes, I did think Larry's methods were strange. Yes, they made me uncomfortable. But I was sure he was trying to help. I added that I didn't think that Larry had done the things he had done on purpose. He was a doctor, you know? And he brought us little gifts a lot, which had been so nice…"
Raisman said that after the investigator had left, she started to recall more details of her interactions with Nassar and began to admit to herself that she had been abused. She writes that she wanted a chance to speak to Fran again, and so she reached out to USA Gymnastics. "Hours later I got a text back saying I needed to stop speaking about Larry," she writes. "I was warned that there was a process in place and staying clear of the process would protect me and others."
Now, it is likely that Fran was experienced enough in speaking with victims of sexual abuse and assault to understand that Raisman had been abused from her guarded statements. But even if USA Gymnastics didn't need a more explicit statement from Raisman in order to report Nassar to the FBI, which they did in July 2015, they should've allowed her and others the space to speak and participate.
But encouraging athlete input was not how USA Gymnastics ran things under normal circumstances. The broader tragedy that rides over all the individual ones that comprise this story is that the organization didn't change its practices even when it realized that it was dealing with what would turn into one of the largest sports sex abuse cases in history. "Their priority," Raisman told Kelly, "was keeping it quiet." For all the awful things about this story, it's hard to imagine one more shameful than that.