For real? Woods has decided that his philandering has done enough damage to warrant this type of dramatic action. Read what the robot on Tiger Woods.com tells all the people:
I am deeply aware of the disappointment and hurt that my infidelity has caused to so many people, most of all my wife and children. I want to say again to everyone that I am profoundly sorry and that I ask forgiveness. It may not be possible to repair the damage I've done, but I want to do my best to try.
I would like to ask everyone, including my fans, the good people at my foundation, business partners, the PGA Tour, and my fellow competitors, for their understanding. What's most important now is that my family has the time, privacy, and safe haven we will need for personal healing.
After much soul searching, I have decided to take an indefinite break from professional golf. I need to focus my attention on being a better husband, father, and person.
Again, I ask for privacy for my family and I am especially grateful for all those who have offered compassion and concern during this difficult period.
I honestly can't decide whether this is the savviest PR-move ever or the most desperate. But either way, the PGA Tour has become a lot less interesting. Pussy Galore, man. It'll getcha.
G/O Media may get a commission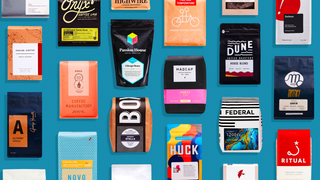 Get $25 free
Trade Coffee - National Coffee Day
I'm sure over the next several days there will be lots and lots of hand-wringing from various media members, only to be eviscerated by us. The circle of life.
TIger Woods Taking Hiatus From Golf [TigerWoods.com]