Mark Madden wanted to make one thing perfectly clear, right from the start.
"I'm not going to say it's more than a rumor," he began.
In case you missed it, Madden, a bombastic Pittsburgh sports talk-radio host, went on Boston's WEEI radio this morning and said the following:
"I can give you a rumor and I can give you something I think might happen. I hear there's a rumor that there will be a more shocking development from the Second Mile Foundation—and hold on to your stomachs, boys, this is gross, I will use the only language I can—that Jerry Sandusky and Second Mile were pimping out young boys to rich donors. That was being investigated by two prominent columnists even as I speak."
That's obviously a thunderclap of an allegation, even for a notorious shit-stirrer like Madden. It says something about the Sandusky saga that the notion wasn't immediately laughed out of the room.
"At this point, with everything else that's happened," Madden said, "would it really surprise you if it was true?"
I spoke with Madden on the phone this afternoon. The interview was our idea. He wasn't looking for publicity, even if that's what he'd obviously received. He also didn't back down. He didn't try to equivocate. He said he meant what he said, just as he said it.
"I know two major columnists in Pennsylvania that are investigating it," he said. "I certainly didn't go off half-assed at this point."
G/O Media may get a commission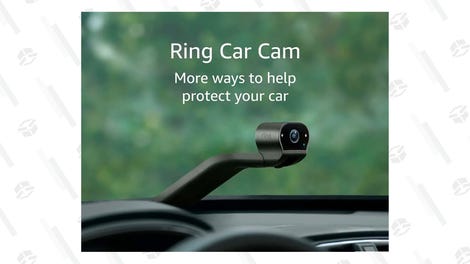 Madden had already gained some additional notoriety this week for a column he wrote in April for a suburban Pittsburgh paper. This was months before the Sandusky story blew up nationally, and some people have suggested he possessed some sort of unique insight into the situation. Madden said he was surprised by the reaction, since most of what he wrote had already been reported over a period of time by other outlets, in particular State College's own Centre County Daily Times. The story was just a sad little footnote then. It was the work of the grand jury that got us to where we are now.
"I just connected the dots," Madden said.
Madden does have an extensive background as a newspaper reporter, so he knows how the slightest rumor can give birth to a big story—how, for every rumor worth checking out, there might be dozens of others that don't lead anywhere. This, he thinks, is a rumor worth checking out.
"It wasn't me reporting it," he said. "I collated it enough to make it clear it was others who told me this, and I collated it enough to make it clear I have some faith in their news judgment. I'm not the one up there looking at the financial records for The Second Mile. But I know somebody is."
EARLIER: Three Reasons To Be Skeptical Of The Sandusky Kiddie-Sex-Ring Rumor, And One Reason Not To Be
[Photo via AP]