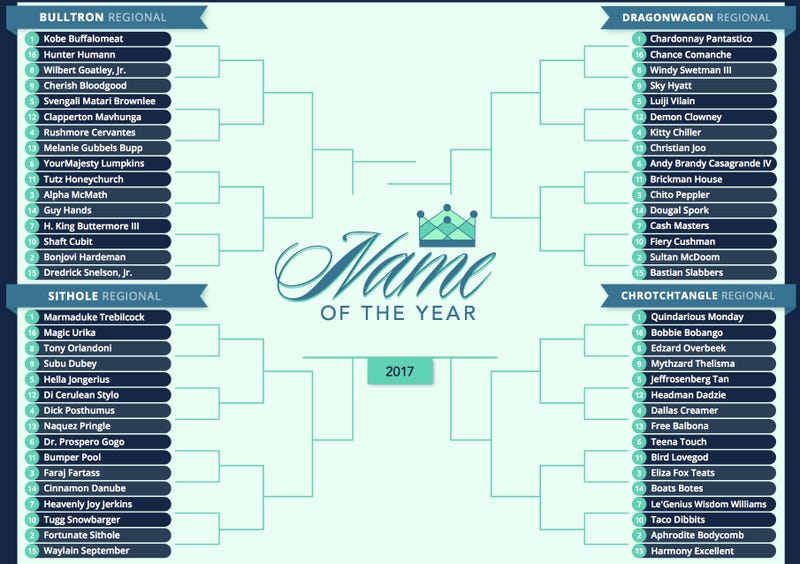 The 2017 Name of the Year bracket has landed and, as always, the best way to properly judge entrants like Boats Botes is to say their names out loud for the world to hear. And that's just what we're doing in this FULLY ARMED AND OPERATIONAL return of the Deadcast.

But wait! There's more. Marchman and I also discuss Bill Simmons being mad online, the prospect of a Floyd Mayweather vs. Conor McGregor fight, and the scourge of NBA flat earth truthers. We also answer YOUR Funbag questions, just like old times. We also now have a dedicated email for the podcast at deadcast@deadspin.com, so send on your questions. Listen right here:
You can also listen at iHeart Radio, Stitcher, or GooglePlay, or wherever.

Strap on your cans and prepare yourself for all-new and improved awkward transitions! Sports lunacy is back!