In these crazypants days of realignment, the best thing a conference can do to solidify its membership is to sign a big, juicy TV contract. The ACC failed at that, so they did the next best thing: they raised the exit fee to $50 million dollars.
Maryland declared its intention to flee for the Big Ten last week, despite being so short of cash it had to cut seven sports over the summer. School President Wallace D. Loh might have tipped off his exit strategy when he voted against the fee increase, telling the Post he believes the "exit penalty" is illegal and won't stand up in court. Let's find out!
The ACC has filed a lawsuit against Maryland, according to the Duke Chronicle. While details aren't yet available, the clerk says it's a contract suit, so it's likely the ACC is going to try to get every single penny out of the Terrapins before they head for bigger, greener pastures.
I think we know how this one ends. A lot of posturing, then an out-of-court compromise, like the one the Big East and TCU came to. Still, there's an order of magnitude more money at stake in this suit—and a dangerous precedent. The ACC has a few crown jewels it can't afford to lose, and it'll want to show those schools that leaving comes at a cost.
G/O Media may get a commission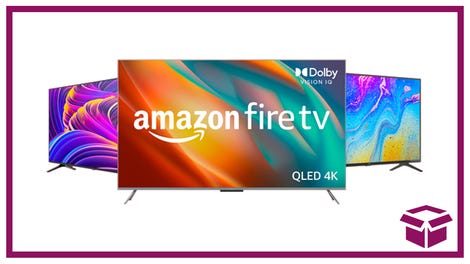 Ooh. stunning.
New Amazon Fire TVs