I have never left a job in a huff. I have never stormed out. I have never flipped my boss the double bird. I have never quit a job with proud disregard for the potential consequences. The closest I ever came to such a fever dream was when I quit a legal ad firm after just three weeks on the job, because I had gotten my old job back. I was terrified to tell my new boss the news, and when I went in to break it to him as gently as possible, he just buried his head in his hands. He looked like he had gone through this kind of instant resignation many times before. "Oh Drew… Drew, you are KILLING me."
So that's as close as I got, but that's not terribly satisfying now, is it? I was scared and I felt guilty and there was no sense in TRIUMPH to the act. I have yet to go the Full Johnny Paycheck. Ahhhh, but you, fair reader… You are the type that strikes me as far bolder and riskier when it comes to matters of professional self-immolation. Inspired by the halftime retirement of now former Buffalo Bill Vontae Davis, I asked all of you to send in your finest quitting stories. I bring them to you now, unadorned. WAY TO PLAY YOUR BOSS'S HEAD LIKE A BONGO, HOMER.
Greg:
In high school, I worked at the local movie theatre, making $6 an hour and asking people if they'd "like to upsize to large soda for 25 cents more". The movie theatre was partially managed by an alcoholic, divorced policeman in his off time. After not being completely worthless for a few months I got promoted to ticket taker with the requisite 50 cent raise. After a few successful days in my role, I spotted a very attractive girl from my high school in line to buy tickets with her friends.

Throwing caution to the wind, I left my ticket taking post and approached her and in my infinite coolness telling her I could get her friends in for free. Little did I know, I'd been spotted by the manager and not only did he yell at me in front of everybody, he also banned the girl from the theatre... but he didn't fire me. After stewing in my juices for about two hours, I walked away from the job and never looked back. A few weeks later the officer pulled me over for going 40 in a school zone and when he saw it was me he said, "This is your only get out of jail free card, see you at work". I guess he must have drunkenly forgotten I had walked off the job a few weeks before that. Thank god for boozehounds.
Jon:
When I was a junior in high school I was a convenience store clerk at a truck stop. I had to clean pubes and blood off in the showers. I hated it, but the last straw was I wore khaki shorts to work one day because it was hot as hell outside (I had to clean the 18 wheeler parking lot) and they told me I had to go home because they weren't store brand khaki shorts. I never went back.
G/O Media may get a commission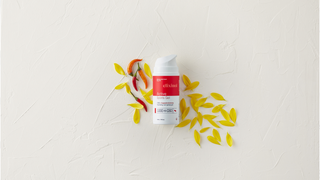 Matt:

About 10 years ago, I got an overnight job stocking shelves at the local grocery store to save up some extra cash. For my first assignment on my first night, I was told to stock paper towels. So I'm putting them on the shelf and soon I only have 2 or 3 rolls left. But the shelf is full. So I push them back to make room for the last few rolls. All of a sudden there's this huge explosion of broken glass. By pushing in the rolls of paper towels, I had knocked over about 10 glass containers of salsa and hot sauce on the other side of the aisle. My boss walks over and says "Get a broom and clean it up." So I get the broom and when I walk into the aisle to clean it, the smell of hot sauce and salsa is so overwhelming to me I almost throw up. This is all within the first 15 minutes of clocking in on my first shift. I say fuck it and walk out.
Nick:

I worked in a D-I school's athletic department. It was a mid-major school, not big time or anything. My job was primarily game operations so I had to work every basketball game. The school had a promotion where if the team got five dunks in the game, fans got some free food item. This almost never happened, so anytime the team got to three dunks, the students started getting a little crazy. One game towards the end of the season, the team hit three dunks. Time is ticking down in the second half and a player goes up on a missed shot for a tip in. No finger on the rim or anything. We hit the under 4 timeout and one of the assistant athletic directors comes up to the PA announcer and starts yelling at him because he didn't announce the non-dunk as a dunk. Both guys got in a shouting match over it. The horn blows to come out of the timeout so the PA announcer takes his seat, face red and everything. The game ends and he immediately gets up, goes up to the assistant AD, says, "Fuck you. Find a new PA announcer," and storms out of the arena. The rest of us look at each other like, "WTF just happened." We had to hire a new PA guy for the last few games of the season.
Rob:

About two years ago my then-girlfriend (we're engaged now) got a job in a city 15 hours away from where we were living at the time, and not having a job I applied to a bunch of stuff that I had experience in, and somehow ended up working as a crime reporter for the local newspaper.

My boss comes up to me and tells me in the voice of the shitty boss from Office Space voice, "Oh, yeah, the powers that be want you to work on a story about this lady who won woman of the year in her county, and since it's from the publisher, you have to do it." Turns out the lady who won the award was a lady who won Woman of the Year in a county five hours away that we did not cover, and had like 2,000 people in it. Oh and it turns out she was friends with the publisher, so it was a puff piece about some rich guy's friend. I looked right at Ricky and said, "This is a garbage, bullshit story, and has nothing to do with my job or our area, I'm not doing it." To which he tried to again explain that the publisher said to do it, at that point I got up, looked at him and said, "FUCK THIS SHIT, I'M OUTTA HERE" and walked out.

He tried to call me twice over the next two days, I never answered, and never even went back for my stuff, while other reporters called me after I stormed out and said I was right to do what I did.
Joe:

In the early 90's I got a university summer job planting trees in northern Alberta & British Columbia. For those unaware, this job entails smoking a joint, lighting a cigarette, and inserting a plug of Skoal before walking 100 yards through scrub brush, jamming saplings into the dirt every 3 steps - all while getting swarmed by mosquitoes and deer flies. Rinse and repeat for 8 hours in 90 f'n degree heat.

The idea was to kill as much of your brain, throat, gums and lungs as you could whilst getting paid 8-cents per tree. It's Day One, and we're on the bus to the first planting site. I've just met this kid named Pete, who was absolutely geeked to be tree-planting. He had all of the best gear. For the entire bus ride, he enthused about how his older brother and friends loved tree-planting and made a shit-pile of money over the previous couple of summers. Hard work, great friends, big money, good times. He was excited.

Fast-forward to our training session. It's a beautiful day. They send us out to a big field and show us the simple 4-step technique for properly planting trees, which boils down to "clear a spot, jam a shovel in the dirt, insert tree, and seal the hole."

So there's about 50 of us walking across the field like minesweepers, planting trees, with our supervisors behind us barking instructions about technique. After about 15 minutes, it's still sunny, but a light rain begins to fall.

Another couple of minutes go by. I'm sweating, and the rain is washing the sweat into my eyes. I rub my eyes and get dirt in them. Fuck. This sucks. I decide I'm going to make a snarky remark to Pete.

I look down the field and I see a space in the line where Pete was just a few minutes ago.

Where's Pete?

He's walking back across the field towards the bus without any of his gear.

Damn, I said to myself. He didn't even give it a chance to get better.

It never did. For the rest of the summer, I envied Pete.
Anon:
I had an internship doing sponsorship and marketing with a mid-major racetrack in the summer between my Sophomore & Junior year of college. My boss got fired about halfway through the internship at which point they lumped most of the responsibility of corporate sponsorship on me, the 19-year-old unpaid intern. I tried to make the best of it for a while but wound up figuring out that all of the promises made to me going into the internship (meaningful experience, building my professional network in motorsports, introductions to teams, sanctioning bodies, other tracks, etc.) were complete bullshit and I should've spent the summer doing literally anything else.

I made it all the way to the final race weekend of the internship but I didn't see it out. During our podium ceremonies on Saturday someone said something shitty to me (I don't even remember what it was), and I just decided I'd had it. I simply said to myself "I'm over this shit", made my way to where we stored the podium champagne, grabbed myself a bottle and left. Got blind drunk with my friends and woke up to 20+ missed calls & angry voicemails the next day. My only regret is that I didn't quit sooner. Oh, and I now work at a real racetrack that hosts actual series like NASCAR & IndyCar - with zero help from those guys. Should've made that my "study abroad" summer.