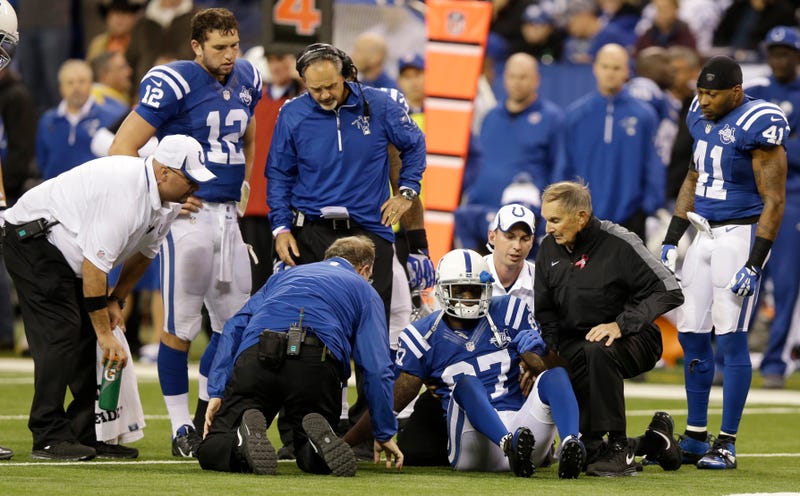 Reggie Wayne's injury cast a pall over the Colts' invigorating win against Denver. He crumpled to the turf without sustaining contact, and now there's real fear he's done for the season.
An open Wayne tried to reach back for an underthrown ball in the fourth quarter of last night's game (gif here), and immediately clutched at his right knee. Team doctors initially diagnosed him with a torn ACL, which would end the 34-year-old's season and possibly more. An MRI will be conducted today, and though the Colts are "hoping for a miracle," it doesn't look good.
Wayne had to be convinced to return when Peyton Manning left down, but he's proven himself more than just a veteran presence on a young team. He leads all Colts in receptions, yards, and targets, and leaves behind a not-particularly-balanced passing attack that relied almost solely on him, T.Y. Hilton, Darrius Heyward-Bey, and TE Coby Fleener.
Andrew Luck knows that if hadn't underthrown that pass, Wayne doesn't get hurt. "I put a lot of blame on myself for missing him," he said in the locker room. "I don't think there was anyone within a square mile of him."
In his postgame interview, he put it even more succinctly: "It was my fault. Terrible throw."