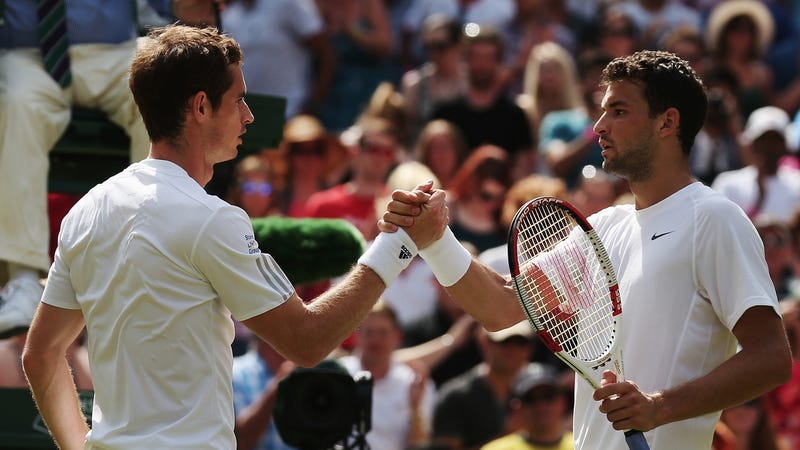 Wimbledon defending champion and Britain's great hope Andy Murray was defeated by Bulgarian Grigor Dimitrov in straight sets Wednesday. A nation sneers.
The Royals were there to witness the quarterfinals and they were particularly bummed with Dimitrov's 6-1 7-6 6-2 win. Then again, so is every person in the U.K. tweeting about how Andy Murray can "go back to being Scottish" now that he's lost.
Speculation has already started about whether Murray will stick with his female coach Amelie Mauresmo after this loss. But according to what he told reporters after the game, he "got off to a bad start," had an off-day and has "really enjoyed" training with Mauresmo.
Image via Matthew Stockman/Getty