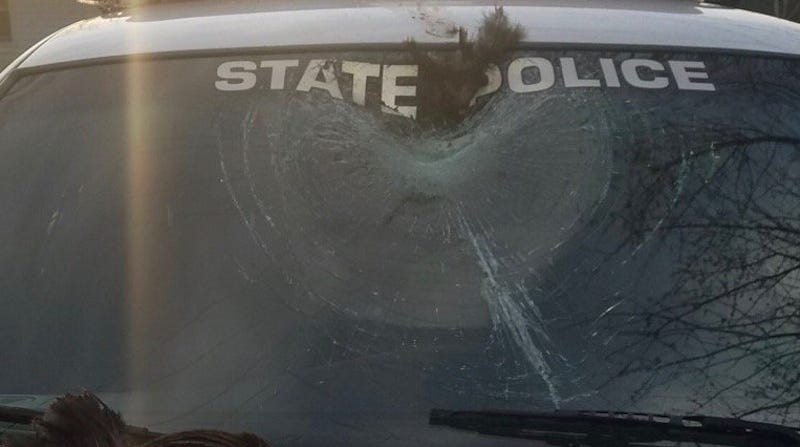 For the second time this week, a turkey has sealed its fate on a windshield in Indiana.

This time, the scene was State Road 56, near Scottsburg. Indiana State Trooper Tia Deaton was the driver. Unlike the previous turkey-car incident, the occupant wasn't harmed, at least according to Sergeant Stephen Wheeles:
Hopefully this turkey death was quick and painless. That deep dent would suggest as much.
[h/t Jerome]