Fearful that a self-promoting TV star billionaire without an iota of political experience could become president, GOP elder statesmen apparently reached out to, um, Mark Cuban to run against Donald Trump, the Washington Post reports.
The Dallas Mavericks owner, who gets to do pretty much whatever he wants, quite sensibly turned down the offer to spend the next six months eating shit and corndogs on the campaign trail only to, best case, win the nation's worst job.
The quiet cabal assembling behind this noble/kamikaze aim of a rogue conservative campaign includes such presumed NBA League Pass subscribers as Mitt Romney, William Kristol, and Mike Murphy. The Post says they also drunk-texted other people who turned out to have better things to do with their 2016, including Condoleezza Rice and—why the YOLO not—Gen. Stanley McChrystal.
Cuban, for his part, relished the opportunity to talk delicious mess about the possibility of squaring off with Trump. "He could come after me all he wanted, and he knows I would put him in his place," Cuban told the Post. "All that said, again, I don't see it happening. There isn't enough time."
Yes, that makes sense. Given only half a year to take out one of the most unpopular candidates in the history of American elections, who could possibly find the time, especially with the draft only six weeks away?
G/O Media may get a commission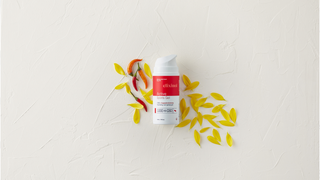 Elsewhere this week, Cuban took a huge puff off a primo-ass cigar and finger-diagrammed his hypothetical presidential run into the smoke rings for all to witness. Business Insider got the following quotes from him at a conference in Vegas this week:
"There's that guy who'll walk into the bar and say anything to get laid. That's Donald Trump right now to a T. But it's all of us who are going to get fucked."

"We go way back, and it's a love-hate relationship. Everybody's got that friend that you just shake your head at. He's that guy who'd get drunk and fall over all the time, or just says dumb shit all the time, but he's your friend."

"I would get a vice-presidential candidate who's someone like me who would just throw bombs at Donald. And I would be like, 'Donald, I like you. We're friends, but you're a goddamn airhead.'"
You know, the Never Trump crowd could do worse than Cuban. Because Donald Trump is famously a Deadspin fan, we'll be happy to update this story with any response he may have.