Last week Jesse Washington of The Undefeated published a story about Antonio Brown of the Steelers. It's at once an especially 2018 kind of profile—the word "Instagram" appears 24 times, there are another three "'Grams," and a further seven embedded Instagram posts—and a weirdly dissonant, pearl-clutchy story, in that its big scandal seems to be that a millennial uses Instagram to paint an unrealistically rosy picture of their life. I know, next time I'll remember to position the fainting couch.
He's always on Instagram. Much like Brown is the best wide receiver in the NFL, @ab is All-Pro on the 'Gram. This summer, as the Pittsburgh Steelers star prepared for a Super Bowl-or-bust season and crisscrossed the country filming commercials, @ab blitzed his 2.6 million followers with 3.6 posts per day, more than any active NFL, NBA or MLB player. He billed these updates as an "unfiltered" and "real" view into his life, placing him at the forefront of the growing number of athletes and celebrities trying to control their personal narratives through social media.
But once you get past Washington's fixation on his discovery that Instagram is an unreliable source of biographical information, there are juicy details in there to suggest that Antonio Brown might be a dick. Washington has him as a disloyal lover, and possibly a deadbeat dad, and certainly as someone who has burned former business associates and made his share of enemies. It's an unmistakably unflattering portrait of a guy who might deserve this kind of scrutiny, and Brown, who is here depicted as image-obsessed and Extremely Online, of course was not real happy about it:

That was Brown tweeting a threat at Washington on the day the story was published. The tweet was, of course, deleted, but not before Washington grabbed a screenshot and tweeted it out to his 10,000 or so followers (also now deleted), because he is himself an online being and this is just the way it goes in our hell dimension.
That was five days ago. Brown's apology has taken longer to arrive than most athlete apologies of this sort, but it finally did, Wednesday evening. Per a statement given to the Pittsburgh Post-Gazette:
"I made a mistake in judgment with my tweet last week, and I apologize for that," the statement says. "It is not OK to threaten anyone and I need to be better spiritually and professionally. Though I do not agree with the negative parts of the story about my personal life, I need to have better control over my actions to use social media as a way to engage with my fans, rather than use it improperly."
G/O Media may get a commission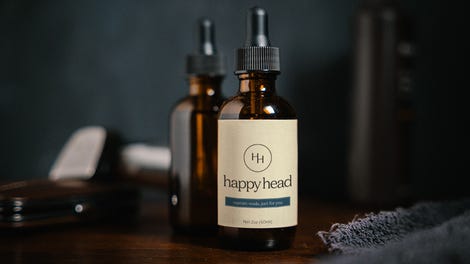 Hey, since we're already talking about this, and the whole threatening-a-reporter-and-then-apologizing-for-it angle is all wrapped up, I would like to take this opportunity to direct your attention to the kicker of Washington's story, because it is genuinely fantastic:

"God is the greatest, man. God is the greatest."

Brown pulls down his underwear, exposing his butt to the reporters. They don't look.
You know they looked.