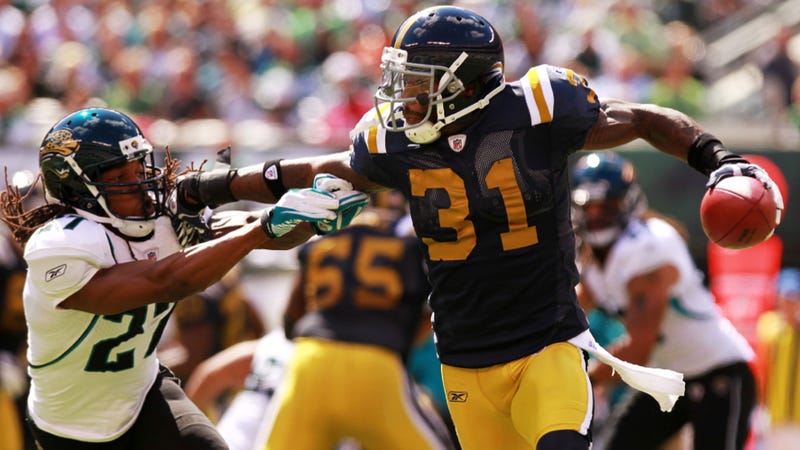 After a Jets beat writer tweeted, "I've been told that the Jets have legitimate interest in acquiring Tim Tebow," Antonio Cromartie responded quickly. This should have worried Jets brass. If you've ever watched Cro play football (or copulate), you know his instincts are bad. He overreacts sometimes, hoping his speed and spryness can compensate for overplaying the ball. And he gets burned a lot.
On Twitter, though, no one's torching Cro:
@TheJetsStream I don't know y. We have @Mark_Sanchez and jus signed Drew. Mark has taken us to 2 AFC championship game. We need to build on the team we have now.
Cromartie is, like, 10 times more sane than anyone calling into WFAN right now. And maybe even saner than this author. What a world.
Image via Getty.