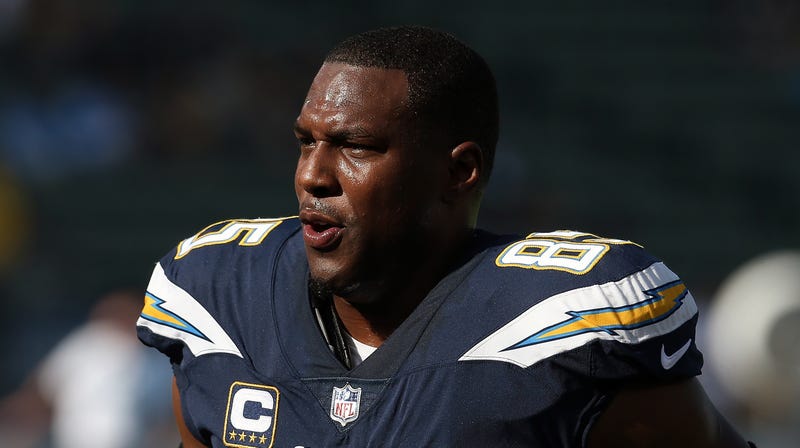 Antonio Gates's fight against Father Time will go for another round as the 38-year-old tight end signed a one-year deal Sunday to return to the Los Angeles Chargers, for what will be his 16th season with the organization.

Gates will help fill a much-needed role at tight end that the Chargers have had vacant since Hunter Henry went down with an ACL injury on the first day of organized team activities back in May (gotta love this sport!). The NFL's all-time leader in receiving touchdowns by a tight end has been in the league since 2003. He sits 30th all-time in career receiving yards, and if he can put together something similar to what he did last season—30 catches for 316 yards—he'll move past Calvin Johnson to take 29th place.
Readers of a certain age might remember using him as an absolute check-down god in Madden NFL 06, but most people will remember Gates's career fondly for how often fans were reminded that he used to play basketball in college. Cheers, Antonio.