Last night, we all watched Canadian ice dancers Tessa Virtue and Scott Moir win gold by having simulated skate sex in front of god and NBC and everyone, and now we're all pregnant, and I can't believe what everyone is trying to tell me: that they're not actually boning. Come the fuck on; I have eyes.

The nature of Virtue's and Moir's relationship has apparently consumed the whole of Canada this week, and I'm right there too. (I'm doing this blog because I got yelled at for talking too much about it in our staff chatroom.) I've gone down rabbitholes. I've gone back through every post on the Tessa + Scott Tumblr. I've read some of the erotic fanfic. I now know about the dark conspiracy theory involving a secret love child. I never expected to go this deep.
And yet, here I am, listening to them try to tell me they're not fucking. That they "dated" when she was seven years old and he was nine, but aren't involved now. That their performative dry humping doesn't reflect any wet humping. That all the totally unnecessary affectionate off-ice gestures—gestures that in any other setting would be incontrovertible evidence of fucking—are merely just part of being a team.
I feel insane here! What is going on?!
Virtue and Moir—who I'm sure are real people with full lives and shouldn't be reduced to debates over their sexual compatibility, which is not what this blog is for—say they're not fucking. Well, actually, they never come out and deny it. They're conspicuously coy about it, always leaving at least a sliver of doubt.
G/O Media may get a commission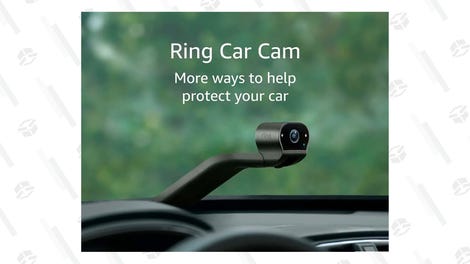 "After 20 years, if you don't have love for each other..." Moir mused rhetorically before trailing off. The love of a world champion skater for his partner, no doubt—that love we're all totally familiar with.
"We don't have to fake the feeling of looking into each other's eyes and feeling something," Virtue said.
Come on!
Honestly, at this point, they'd better be fucking because this stuff would be downright weird if they're not.
Or, more realistically, that they're not fucking but they know exactly what they're doing. That the coyness in addressing their relationship status is no accident. That they were hyperaware of making a point of tweaking a "suggestive" lift in their routine (it looked like oral sex) to be more PG-rated for these Olympics.
The most obvious answer here is that they're not fucking, but want everyone to think they might be. Because that's what you do in ice dancing.
Dvora nailed this dynamic last week:

[T]he heteronormative male-female relationship and the attendant expectations inevitably informs the way we interpret everything we see on the ice. Regardless of what the actual relationship between two skaters is off the ice—and they're all out there to find: brother/sister, boyfriend/girlfriend, husband/wife, or gay man/straight woman, straight man/lesbian—their task on the ice is mostly to enact traditionally masculine and feminine roles and relate to each other as a heterosexual couple would. All they can do is make it beautiful, make it felt, make it somehow real—they have to show us something, but what we see and how we see it is fundamentally on us.
Yeah, I'm being heteronormative as hell here. But I'm not taking my cues from nowhere. In daily life, when I see people act like Virtue and Moir do—finding excuses to touch each other, staring into each other's eyes, talking about their love for one another—I'm going to assume they're fucking, and I'm probably going to be right.
Which is maybe why I'm so hung up on this. I want it to be confirmed that I'm not crazy, that every social signal I'm picking up from them leads to the same conclusion it would in any other circumstance. I want my "who's fucking" radar to be correct, because trusting in its accuracy helps me navigate the world. The alternative—and probably the true answer here—is that Virtue and Moir are just so damn good at this, and they're fooling everyone. They're technical masters, sure, but successfully faking being in love is maybe even more impressive.