The latest college football scandal revolves around Patti LaBelle. Richard King, a West Point cadet and former Army football player, is suing LaBelle for allegedly ordering her bodyguards to attack him during an incident at Bush Intercontinental Airport in Houston this past March. The 67-year-old R&B/pop singer should expect a thank you note from Jim Tressel any day now.
King's lawsuit explains that LaBelle decided King was "standing too close to her (no doubt expensive) luggage" in the airport garage, and so she "lowered the window of her limousine and gave a command to her bodyguards." Moments later, King was lying on the pavement as the two men (one of whom was LaBelle's 37-year-old son and driver) stood over him, bloody and apparently having suffered a concussion that his lawyer claims ultimately ended his college football career.
The video above, taken from security cameras in the parking garage, clearly shows King (in the yellow shirt and backpack) interacting with a driver and a bodyguard to the right of the frame before they advance and push him to the ground. One can only imagine what he'd said to piss them off: "I'd have gone with Vuitton," perhaps, or "Steve Harvey deserves it more."
LaBelle's party claims that they requested that King step away from the vehicle and the luggage multiple times, and the police report says that the 23-year-old "appeared to be intoxicated and smelled of alcohol." The police officers on the scene reportedly helped King find an ambulance, and then got their deserved fan photos with LaBelle. All King got was the strangest end to a college football career in recent memory:
If his West Point career isn't over, though, his football career almost certainly is: According to the lawsuit, King suffered a concussion, has continued to experience lingering headaches and dizziness and - in light of a series of concussions that sidelined him for the entire 2009 season - has been told by doctors that he'll never play again. Last year, King returned to play in every game and intercept four passes as an occasional starter for the first decent Army outfit in 15 years.
G/O Media may get a commission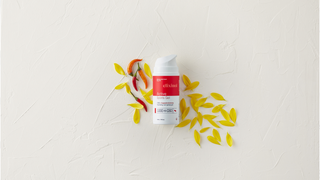 King was suspended from West Point for a year and ordered to go on active duty. The only lesson we can take away from this one is one that we probably already knew: Never fuck with a diva's luggage.

West Point cadet from Texas sues R&B singer Patti LaBelle over alleged airport beating [AP]