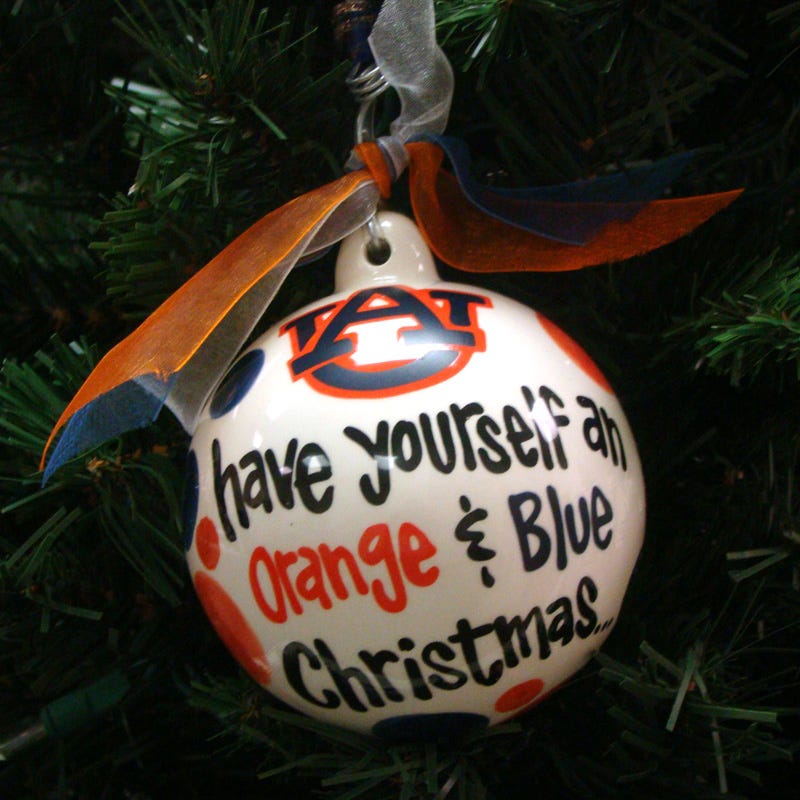 It's not even Thanksgiving yet and we've already got an Auburn-fan-burglarizing-an-Alabama-fan's-car-and-leaving-Auburn-Christmas-ornaments-on-the-passenger-seat story. When will the commercialization of Christmas end?
Apparently not at taunts between college football psychopaths rivals. Not only did an apparent Auburn fan burgle the car of a self-described "avid" 'Bama fan, but he left a calling card of sorts. Like the Wet Bandits' running faucet, the Tiger Claws leaves gifts. Harrowing, humiliating and message-sending gifts.
Sheriff's deputies on Friday were dispatched to the man's home on White Drive near Concord Friday. The victim, whose name was not released, told lawmen he believed it was a message since he is an "avid" Alabama fan and would never have Auburn merchandise anywhere near his car.

It was an assault to his sensibilities, in addition to the theft of electronic and other items in his car. The ornament was taken by deputies as evidence.

"I guess the rivalry knows no boundaries," said Chief Deputy Christian.
"The ornament was taken by deputies as evidence" is my favorite sentence in years.
h/t Cameron
War Eagle bandit? Car burglar leaves orange-and-blue message at crime scene, Bama victim says [Al.com]