As we said after Barcelona took the (severely hobbled, it must be said) champions of Germany and ground them up into a fine powder to be mixed in with the mate the club's South American contingent is always going on about, this team deserved to end the season surrounded by every trophy available. The football gods agreed, and after beating Juventus on Saturday in the Champions League final, yesterday back in Barcelona the players and fans came together to celebrate the treble after being crowned champions of the league, the country, and Europe.

If that night in Munich—headlined by one of the greatest individual performances we'll ever see from quite possibly the greatest individual we'll ever see—focused the spotlight on Barcelona's crown jewel, Lionel Messi, this weekend's match in Berlin was a chance for the team's complementary gems to twinkle under the lights—decorations without which Messi's brilliance would not be possible. Messi was decisive, as always, playing a critical role not only in both two of Barcelona's three goals but also in the shape of the entire match. Juventus's whole gameplan revolved around congesting the spaces around Messi and daring one of Barça's other players to beat them. Turns out, that's exactly what happened, but the strategy was at least a sound one.
Messi really has gone to another level this season, a progression that anyone could see coming, though never this quickly, never to such devastating effect. However, this is a true team. Messi has always been able to thread a needle with a inch-perfect through ball wafted while sprinting full-bore, but when he knows what Neymar and Luis Suárez can do to the end result, he's emboldened to hit as many cross-field diagonals as his left foot can slap out.
Messi has always been able to tie defenders' legs in knots as they tried to keep up with his mesmerizing dribbles, but when accompanied by a couple other world-class forwards, opponents can't send their entire defenses his way out of fear of what the others will do. Focus on Messi and you leave yourself open to the others. Worry about the others and you free up space for Messi, and we all know how he turns the narrowest of cracks into gaping chasms with just a dip of the shoulder. It was fitting that it was a Messi pass to switch play that destabilized the Juventus defense and opened up the sequence that would result in the game's first goal, and a parried Messi shot that the instinctive Suárez pounced upon before anyone else for the winner. Messi's involvement was critical, but so was his teammates'.
G/O Media may get a commission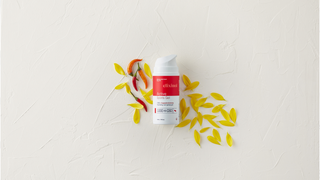 While the structure of the team is predicated on that historically great front line, each and every complimentary starter combines to make up the platform for which the front three operates. How good was Gerard Piqué this season? After a couple years oscillating between glimpses of his world-beating self and making numerous boneheaded decisions to cough up goals, he has once again staked his claim as the best center back in the world. Those last couple runs into the box after sparking breaks with his defensive clearances perfectly encapsulated his unique skillset and its return to form.
Sergio Busquets, too, was brilliant, as defensively sound with his positioning and pressing as he's always been yet also showing off his increased role in the possession and attacking aspects of the game, thanks to Xavi's missing influence. Andrés Iniesta proved that his late-season surge was no fluke with a number of incisive runs, one of which found him inside the box to lay on the assist for Ivan Rakitić's opening goal; another that, had his final pass squirmed its way to a teammate, would've rivaled the jaw-dropping one against PSG a couple rounds earlier. And Rakitić was as energetic and intelligent as he's been all season, getting his goal but also doing all the small things in partnership with Messi and Dani Alves to make the Barcelona right wing the Bermuda Triangle where defenders disappear for moments at a time before re-emerging dazed, confused, and a goal down.
From defense, to midfield, and of course to attack, Barcelona played as together on Saturday against Juventus as they had at their best this season. It wasn't as flashy a game as when Messi has one of his days, but notwithstanding a stretch in the second half where things looked tight, Barcelona—the entire team—dominated the biggest game in the sport, just as they had so many others on what was a remarkable season.
Which leaves us with the mastermind of it all, the anticipated, then praised, then doubted, then reviled, and now beloved manager of this club, Luis Enrique. Despite finding himself in the eye of the storm that nearly wiped away everything halfway through the season (do you realize that this coach, who captained this team as a player, cut his managerial teeth at as the manager of the B team, then came back to equal the success of living legend Pep Guardiola in his first season by winning everything, was one, maybe two mediocre performances from being canned?), the drama back in January actually had very little to do with him.
He had failed to win over all the players, and the team did look like flat-track bullies trampling over small sides while tripping in almost every big game up to that point, but as the final results have proven, these weren't signs of a mortal wound—they were growing pains. The more he tinkered with line-ups, the fresher his players would be for the run-in (and Luis Enrique managed to keep that gala XI fit and in form all season, each one a starter in the Champions League final). The more he experimented with narrowness and width for the wingers, attacking and more subdued roles for the full backs, central creativity or wide defensiveness in the midfield, the closer he got to realizing how exactly each player in his team needed to play to maximize the talents of the whole.
These things were evident to some in the moment, but short-sightedness on the part of fans, the media, and even some of the players themselves framed the inevitable and much-needed adjustment period as a much larger problem than it should have been. (Again: this guy, who just won the treble, was nearly fired!) For withstanding that pressure and staying the course, every Barcelona fan owes Luis Enrique a profound debt of gratitude. His personality, ideas, and determination to see them executed was exactly what the team needed, and without those, they would not stand atop the sport today.
There is still much up in the air about this club going forward. The current president (Josep Maria Bartomeu, the former vice-president who had to step up when the then-president resigned after being criminally investigated for concealing information in relation to the Neymar transfer—the same Bartomeu who, at the height of the tumult in January fired the club's sporting director who'd assembled this side and announced that he'd accelerate the next presidential elections by a year) and his board will resign tomorrow ahead of the coming elections.
Luis Enrique still has yet to definitively commit his future to Barça, no doubt remembering the lack of faith shown in him by the club during the crisis, while also uncertain about the plans of a new president. And there are looming cracks here: how to strengthen what is still a fairly unbalanced squad, especially with the departure of Xavi and probably Dani Alves while being unable to register new players until January. How to cope with the once-cornerstone of the club—it's youth program—fluttering in the wind as the B team was both relegated and, more damningly, failed at its true mandate to develop the club's array of hyper-talented youngsters. These issues and more will need to be sorted out in the near future if the club is to maintain the greatness it has realized this past decade of two trebles, four European Cups, and seven league titles.
The brightness and joy of where things ended up will probably blot out all the darkness that came before in many fans' memories, and that's no big crime. What's potentially dangerous is a repeat of the latter stages of the Guardiola years, when multiple titles every season were taken for granted and anything short of a treble was deemed failure. Winning is supposed to hard and at times ugly and is to be earned, not given. That should be the lesson of this season. This team has overcome much, won everything, and it's no less than they deserve.
Photos via Getty