The prosecution in the case, which begins jury selection today, really wants to make this trial about that. But it's not. It's not about steroids either, actually. It's a perjury case, to determine whether he was lying when he said he didn't take illegal things, which might not have been illegal at the time.
The case, which has already played out in the court of public opinion for years, fed by witch hunts and show hearings and a series of seemingly coordinated leaks to The New York Times, finally gets down to business on Monday. But not without some pre-trial attempts to show that Bonds is an asshole, and to weed out any jurors who agree.
Yesterday Judge Susan Illston of the US District Court in San Francisco barred prosectors from introducing into evidence nine years of angry voicemail messages Bonds left for then-mistress Kimberly Bell. Their flimsy excuse was that it could show signs of "roid rage," which isn't even a scientifically defined "thing." More likely: Barry Bonds said mean things to his girlfriend, so he's a bad person, so he probably lied about not taking steroids.
The judge threw it out so as not to unfairly bias the jury. That hasn't stopped the government's lawyers from trying to bias the entire jury pool: Wednesday prosecutors released the tapes and transcripts to the public.
Defense lawyers also know what should be obvious by now: this is Bonds's character on trial. To that end, they're searching the Facebook profiles of potential jurors, trying to find the ones who have already expressed opinions about Bonds and dismiss them from the trial. Good luck finding someone without an opinion: It's already been well-established that he's a giant raging dickhead, except among Giants fans with irrational love for him. For what's supposed to be a fair and speedy trial, it might be a long shot to find 12 folks who haven't been influenced during the extended sham that has preceded it.
G/O Media may get a commission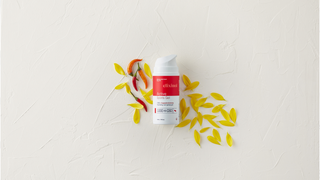 Judge bars voice mails to mistress in Barry Bonds perjury trial [San Jose Mercury News]
Bonds' voicemail messages to mistress released [AP]
Lawyers In Barry Bonds Trial Turn To Facebook [NBC Bay Area]
Bonds Jurors to Be Barred From Texting, Tweeting About Case [Bloomberg]