The NCAA is currently conducting an investigation of Baylor in regards to its football program's recent sexual assault scandal, according to a recent legal filing from university lawyers.
Baylor is currently facing seven lawsuits from over a dozen women, including current and former students, who are suing the school for failing to properly respond—or respond at all, in some cases—to their reports of sexual assault. The NCAA investigation was revealed in a June 12 filing by Baylor lawyers, who were responding to a request from the plaintiffs that asked the court to compel the school to turn over the entirety of materials produced during the Pepper Hamilton report.
Baylor's lawyers countered that the plaintiff's legal team, like the NCAA and Texas Rangers, will not receive "privileged communications or materials" that stemmed from the Pepper Hamilton report, as they argued the mass of information is not covered by discovery and contains records completely unrelated to the Doe v Baylor case.
"Finally, while Baylor has fully cooperated in investigations by Texas law enforcement and the NCAA, it has never released privileged communications or materials to either body"
Both Baylor and the NCAA remained silent on the matter of investigation, even after the school fired football head coach Art Briles and president Ken Starr last spring, deflecting questions regarding any potential NCAA investigation for over a year.
Even with the information now entered into public record, neither party will comment on the matter, with Baylor declining the AP's request on Monday. When asked whether the Bears were under investigation on Jan. 20, the NCAA told us, "due to member rules, we cannot comment on current, pending or potential investigations." The NCAA offered the same statement Tuesday when asked to confirm its investigation.
G/O Media may get a commission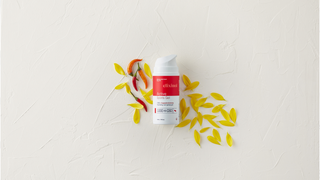 Also uncovered in the recent filings, Baylor's lawyers discussed the university's plans to compile a database for all sexual assaults reported to the university since Jan. 1, 2003. The school did comment on that bit of news, telling the Dallas Morning News it is still waiting for the court to rule on the proposal and that the information would be "separate from the investigation conducted by Pepper Hamilton."
The university proposal requested 60 days total to complete the project, which will result in a spreadsheet displaying the following information:
Date of alleged assault;

Date alleged assault was reported to a Baylor employee;

Whether alleged victim was Baylor student;

Gender of alleged victim;

Gender of alleged assailant;

Whether Baylor knew the identity of the alleged victim;

Whether Baylor knew the identity of the alleged assailant;

Whether the alleged victim asked Baylor to keep the alleged assailant's identity confidential;

The location where the alleged assault occurred;

How Baylor learned of alleged assault;

The specific offices or type of Baylor personnel who were made aware of the alleged assault; and

Disposition of the complaint.

Both filings—Documents 104 and 114—can be read in full below.