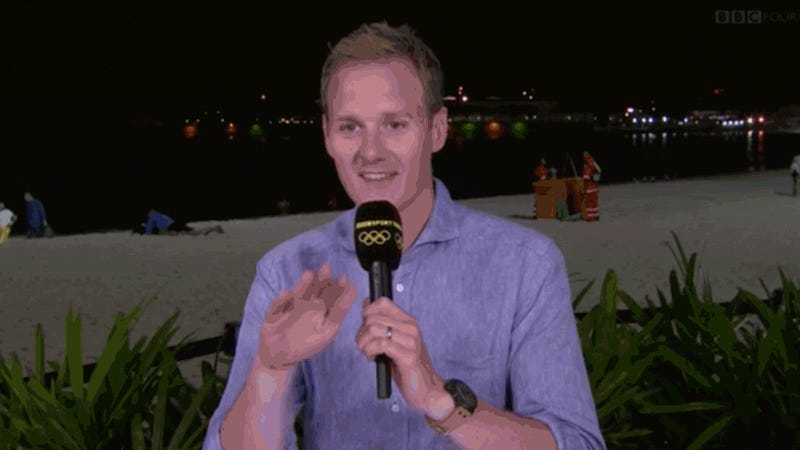 BBC Sport's Dan Walker had to explain something happening in the background of his spot in Rio de Janeiro Thursday: The two people on top of each other on the beach were not fucking.

The couple were visible over Walker's right shoulder. According to his reporting, the lovebirds were not doing it.
"We're not gonna zoom in, but rest assured: It's not that," Walker said. "It's just a hug. They're reading a book. Apparently, they're reading a book. They're reading a book in a strange pose."
Must have been a good book.