Yesterday's Drunkspin celebrated June's arrival by blabbing about beach beer, which was fun until the whole thing turned out to be a dirty damn tease. While I was inside writing about the perfect low-alcohol ginger-grapefruit beer for lifeguards who want to catch a safe little buzz in the sun, the outside part of my narrow world was experiencing the coldest June day in the history of this crappy, frozen town. I am angry.
But I am also an aspiring optimist, and I've found that one way to power through a couple of drizzly, shitty days is to fantasize about better times to come. Another way is to pour a medium glug of brandy into your coffee as soon as your wife and cat depart for work and nap, respectively. Now that we've addressed the latter (which seems to be working!), let's play around with the former, particularly as pertains to beer.
Until very recently, it was tough to find a legal outdoor beer in Cambridge, but in the past couple of years the city's loosened up on the licensing, and now most places with a smidgen of ambition and sidewalk access have thrown together little patios between the parking meters. It's a nice touch. The problem with a lot of them, though, is that they expect you to order food. I like food, and I eat it often. But I like to do my outdoor drinking between lunch and dinner, when I've got time and stomach space to kill, so this outdoor-patio racket isn't always for me.
I don't mind sneaking a beer in the park, but I still wish we'd adopt some of Germany's beer-garden culture. I want more beer-focused places where the general public can gather to drink a lot and maybe eat a little if the spirit moves them. When the blogging dollars finally pile up to such an intolerable extent that I'm left with no choice but to fritter them away on a vanity bar, I intend for it to be a beer garden called the Drunkspin Haus of Kölsch and Pilsner (Featuring Pretzels).
We talk about pilsner a lot around here, but it's tougher to find a really nice, fresh kölsch in America, so I'm pleased to report that Free State's Dirty Kanza fits the bill. Free State was Kansas's first legal brewery in over a century when it opened in 1989, but there's competition now, which could be why they're launching a new Front Porch Series of limited-release beers. The first one is Dirty Kanza, named in honor of an annual 200-mile bike race through the Flint Hills. They sent me a few free bottles.
G/O Media may get a commission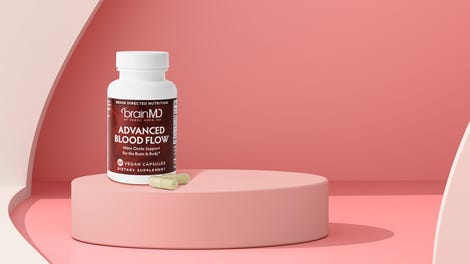 Kölsch, originally brewed in Cologne, is a style of ale with highly lageristic features. (In short, it's fermented at warmer ale temperatures and then conditioned cold, like a lager.) It's often said to resemble a less bitter version of pilsner. Free State's new one has a strong opening aroma of Wheat Thins, grass, and lemon. The flavor follows as expected, along with an herbal tinge and some light pepper on the finish. Dirty Kanza is a smooth, light-bodied, interesting-yet-approachable beer that I will gladly sell you by the liter one fine, warm day.
---
This is Drunkspin Daily, the Concourse's adequate source for booze news, reviews, and bullshit. We'll be highlighting a beer a day in this space; please leave suggestions below.

Image by Jim Cooke.
Will Gordon loves life and tolerates dissent. He lives in Cambridge, Mass., and some of his closest friends have met Certified Cicerones. Find him on Twitter @WillGordonAgain.