A man in China who felt that he was duped into buying useless fish oil pills is taking the pharmacy and Yao Ming to court.
Feng Changshun of Beijing suffered from occasional memory loss and bad eyesight, so he purchased fish oil pills from Baxsun Pharmacy. While fish oil is seen as a health food and not actual medicine, Feng says that an employee at the pharmacy gave him a pamphlet full of claims that fish oil would cure his ailments. The pills did no such thing, prompting Feng to feel cheated of his money and "used as a lab mouse."
Where does Yao Ming fit into all of this? The former NBA player has been a spokesperson for By-Health Co., the company that sells the pills. His picture was on the packaging. So, Feng is including him in his suit as well.
How much compensation is Feng looking for? Via AsiaOne:
Feng said he is seeking 500 yuan (S$100.14) in compensation from the retail chain and 0.01 yuan from Yao Ming.
"(The lawsuit) is symbolic. I want (Yao Ming) to admit to infringements of my rights," he said.
G/O Media may get a commission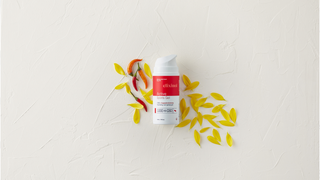 There is no set court date, but Beijing's Xicheng district court will hear the case against big pharma and big Yao at some point in the future.
[AsiaOne]