So as you have probably heard, the hammer of justice finally came down on Bill Belichick and the Patriots late Thursday. How hard? That depends on who you ask. What, I'm supposed to be an expert on video spying? I can't even work the can opener (to paraphrase Woody Allen). All I can say is that when I coached Tom Brady, we never pulled that crap. So I'll leave it to electronic espionage experts such as The Lone Gunmen and Michael Wilbon to opine on Belichick's punishment; $500,000 fine, loss of a first-round draft pick in '08*, but no suspension. And there are plenty of those opinions to go around.
• Michael Wilbon says the punishment is not nearly enough. [MSNBC]
• It's pretty much unanimous among columnists: Belichick got a slap on the wrist. [New York Daily News]
• Belichick issued a somewhat half-assed apology following the ruling. [ESPN]
• A nationally recognized expert on sports law and copyright law — albeit from Boston College — says that the NFL treated Belichick quite fairly. [Sports Law Blog]
• Meanwhile, the second-guessing begins. Some Eagles players think that they may have been robbed in 2005, for instance. [Yahoo Sports]
• The Chargers are looking for a little payback on Sunday. [Boston Globe]
Whatever your opinion on the matter, the one thing that's clear is that this isn't going away soon, as Belichick and the Patriots hope. After all, they're writing freaking ballads about it (see above). Whatever Belichick and the Patriots accomplish in the future, it will always smell a little funny. That may be unfair, but that's the way it is.
G/O Media may get a commission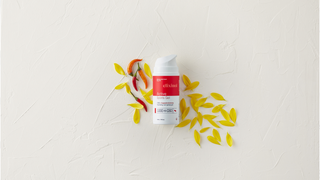 * = Team is also fined $250,000, and draft pick will be lower if Patriots fail to make the playoffs.
Eagles Try And Recall Anything Fishy About Super Bowl Loss To Patriots [Yahoo Sports]
Professor Alfred Yen On The NFL's Punishment Of The Patriots And Bill Belichick [Sports Law Blog]
Belichick's Crime Deserved More Punishment [MSNBC]
Bill Belichick Scandal, Now In Song Form [With Leather]