Welcome to Better Know An Umpire, an effort to educate ourselves on the human elements who have ultimate decision-making power over some 2,500 Major League Baseball games a year. (All cumulative statistics are through the 2011 season, unless otherwise stated.)
Name: Angel Hernandez
Uniform number: 55
Age: 50
Height/weight: 6-foot-2, 198 pounds
First year as MLB umpire: 1991
Total MLB games worked through 2011: 2,516 (home plate: 644)
Previous experience: Florida State League, Carolina League, Southern League, American Association, Inter-Alliance in Venezuela
Career ejections: 68
No-hitters called: None. (Hernandez was at third base for Jered Weaver's no-no last night, while Mark Carlson was behind the plate.)
G/O Media may get a commission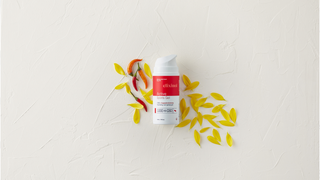 Over/under record (1999-2011): 169-187
Hated in: Chicago, San Diego, Toronto, Tampa Bay
Notable alleged blown calls: Padres-Diamondbacks, May 17, 2011; Rangers-Marlins, July 3, 2011; Phillies-Diamondbacks, April 24, 2012.
Claim to fame: Ejected former Bears defensive end Steve McMichael from a Cubs game in 2001. McMichael made a reference to Hernandez's umpiring before he sang "Take Me Out to the Ballgame," and Hernandez had him tossed from the stadium. (Also, Hernandez has been consistently voted by the players as one of baseball's worst umpires.)
Scouting report from Major League Umpires' Performance, 2007-2010, by Andy Goldblatt:
He is among the most vilified umpires in the major leagues. ... Looking at his annual plate-calling numbers, it's easy to see why critics contend that Hernandez has an inconsistent strike zone. ... His K/9 was consistently below average [from 2007-2009], but then shot up in 2010. Hernandez's R/9 has also jumped around.
Scouting report from Texas Rangers manager Ron Washington:
Angel is just bad. That's all there is to it.
Average K/9 (2011): 14.3
Average BB/9 (2011): 6.0
Sample PITCHf/x strike zone: April 6, 2010. With all eyes on Red Sox and Yankees at Fenway, Hernandez was inconsistent throughout the game.
True fact: Is the only MLB umpire who was born in Cuba. After Ozzie Guillen came under fire for comments regarding Fidel Castro, Hernandez said, "Do you really think he loves Castro? C'mon, he doesn't even know him."
Strike 3 call:
To check out other installments of Better Know An Umpire, click here.