Welcome to Better Know An Umpire, an effort to educate ourselves on the human elements who have ultimate decision-making power over some 2,500 Major League Baseball games a year. (All cumulative statistics are through the 2011 season, unless otherwise stated.)
Name: Brian Knight
Uniform number: 91
Age: 37
Height/weight: 6 feet, 190 pounds
First year as MLB umpire: 2001
Total MLB games worked through 2011: 802 (home plate: 189)
Previous experience: Pioneer League, Midwest League, Florida State League, Southern League
Career ejections: 17
No-hitters called: One (Jon Lester, 2008)
Over/under record (2001-2011): 78-80
Hated in: Detroit, Baltimore
Notable alleged blown calls: Orioles-Rangers, July 6, 2007.
Claim to fame: For ejecting Tigers manager Jim Leyland and appearing as if he would go after pitcher Justin Verlander. (Knight was restrained by Tigers catcher Gerald Laird.)
G/O Media may get a commission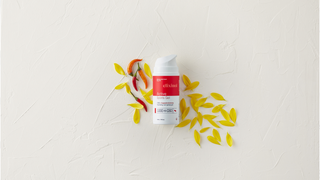 Scouting report from Major League Umpires' Performance, 2007-2010, by Andy Goldblatt:
Beyond Jon Lester, there probably aren't many pitchers happy to see Knight. His remarkably consistent BB/9 is three percent higher than average. And though his K/9 has increased over the years, his overall score of 13.36 is three percent lower than average. ... Although Knight gets his share of grief from fan blogs, his ejection rate is below average at 1.6 perent.
Scouting report from some angry Tigers fans:
Average K/9 (2011): 13.9
Average BB/9 (2011): 6.3
Sample PITCHf/x strike zone: May 8, 2012. All those green triangles inside the strike zone are what really pissed off Leyland and Verlander.
True fact: Had a 13-game stretch in 2008-09 where the home team won 13 straight games that he called.
On umpiring: "It was awesome. It was unbelievable. It was the experience of my life so far."
Strike 3 call:
To check out other installments of Better Know An Umpire, click here.