Welcome to Better Know An Umpire, an effort to educate ourselves on the human elements who have ultimate decision-making power over some 2,500 Major League Baseball games a year. (All cumulative statistics are through the 2011 season, unless otherwise stated.)
Name: Brian Runge
Uniform number: 18
Age: 42
Height/weight: 6-foot-1, 225, pounds
First year as MLB umpire: 1999
Total MLB games worked through 2011: 1,454 (home plate: 369)
Previous experience: Northwest League, Arizona Instructional League, South Atlantic League, California League, Eastern League, Pacific Coast League
Career ejections: Nine
No-hitters called: Two (Jonathan Sanchez, 2009; Philip Humber's perfect game, 2012)
G/O Media may get a commission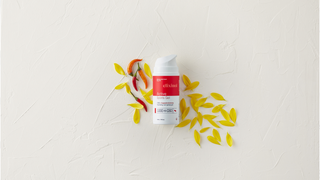 Over/under record (1999-2011): 133-156
Hated in: Queens, Detroit
Notable alleged blown calls: A's-Angels, April 18, 2012; Tigers-Orioles, July 19, 2008.
Claim to fame: Was suspended one game by MLB for bumping Mets manager Jerry Manuel in the chest during an argument in June 2008. (After that, no umpire had been suspended for a similar offense until Bob Davidson last week.)
Scouting report from Major League Umpires' Performance, 2007-2010, by Andy Goldblatt:
Brian Runge keeps getting tougher on hitters. ... If his K/BB goes much higher, pitchers will be able to throw to the on-deck circle and get a strike. ... Despite his enormous strike zone, Runge's R/9 is average. ... Runge's career ejection rate is a remarkably low 0.7 percent.
Scouting report from an angry message board commenter:
Unreal. Most critical game in the past 26 years and a fat fuck that hasn't touched a girl in his life named Brian Runge wants to fuck around with the zone and stroke his fucking pussy ass ego in a big game like this.
Average K/9 (2011): 14.6
Average BB/9 (2011): 5.4
Sample PITCHf/x strike zone: April 21, 2012. How much did Runge's strike zone factor into Philip Humber's perfect game last month? Humber got a few calls—surely, more than Seattle—but nothing too egregious.
True fact: His dad (Paul) and grandfather (Ed) were both MLB umpires, making the Runges the first three-generation umpiring family in baseball history.
On umpiring:
The players test you. You fall into a thing where a young umpire has to prove himself. You have to be a little more aggressive, but you have to be smart about it at the same time. My feeling is, if I show the players respect, they'll respect me. If they see I'm out there working hard, if I'm busting my tail night after night, they'll be a little more forgiving if I kick one. Not a lot and not all of the time, but they'll let it go a little quicker.
Strike 3 call:
To check out other installments of Better Know An Umpire, click here.