Welcome to Better Know An Umpire, an effort to educate ourselves on the human elements who have ultimate decision-making power over some 2,500 Major League Baseball games a year.
Name: Bruce Dreckman
Uniform number:: 1
Age: 43
Height/weight: 6 feet, 240 pounds
First year as MLB umpire: 1997
Total MLB games worked through 2011: 1,521 (home plate: 381)
Previous experience: Appalachian League, Midwest League, Carolina League, Southern League, American Association
Career ejections: 21
No-hitters called: One
Over/under record (1999-2011): 151-153
Hated in: New York, Cincinnati
Notable alleged blown calls: Indians-Athletics, August 31, 2011; Reds-Phillies, October 8, 2010 (Game 2, NLDS)
G/O Media may get a commission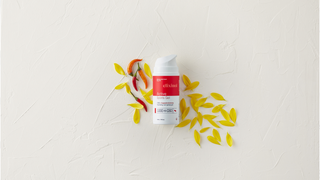 Claim to fame: Working home plate for Francisco Liriano's 2011 no-hitter.
Scouting report from Major League Umpires' Performance, 2007-2010, by Andy Goldblatt:
For years, Dreckman has had a reputation as a hitters' umpire, a guy with a tight strike zone ... but he's not a base on balls guy. His aggregate BB/9 of 6.14 is actually one percent below average, putting him 45th out of 77. ... So Dreckman's reputation is undeserved. ... Dreckman also has a reputation in some circles as a hothead.
Scouting report from a random Internet commenter:
Anyone see Bruce Dreckman try to be the show on Sunday? First there was an awful call on a Chipper Jones swing where he clearly did not check. Chipper even started walking back to the dugout, but the umpire said he checked. Dreckman ended up throwing out Bruce Bochy and one of his coaches. It wasn't just that he threw them out, but Dreckman was actually the aggressor.

...

It was a very poor display of umpiring.
Average K/9 (2010): 14.52
Average BB/9 (2010): 6.5
Sample PITCHf/x strike zone: June 6, 2010. Yankees manager Joe Girardi was ejected for arguing balls and strikes with Dreckman. (Called strikes to Yankee hitters are shown in red squares.)
True fact: Called the decisive balk in a 6-5 Mets loss in the inaugural game at Citi Field.
On umpiring: "When you first get started, guys test you a little more. ... Then when you move up in the ranks, people understand your way of umpiring. They know understand what you can and can't do."
Strike 3 call:
To check out other installments of Better Know An Umpire, click here.