Welcome to Better Know An Umpire, an effort to educate ourselves on the human elements who have ultimate decision-making power over some 2,500 Major League Baseball games a year. (All cumulative statistics are through the 2011 season, unless otherwise stated.)
Name: Gary Darling
Uniform number: 37 (crew chief)
Age: 54
Height/weight: 6-foot-3, 215 pounds
First year as MLB umpire: 1986
Total MLB games worked through 2011: 2,996 (home plate: 748)
Previous experience: Northwest League, California League, Texas League, Pacific Coast League
Career ejections: 98
No-hitters called: None
Over/under record (1999-2011): 179-179
Hated in: San Francisco, Oakland, Cincinnati, Baltimore
Notable alleged blown calls: Rockies-Giants, April 29, 2008; A's-White Sox, August 16, 2009; Twins-Orioles, July 22, 2010.
G/O Media may get a commission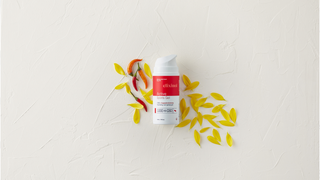 Claim to fame: In August 1991, Darling filed a $5 millon defamation lawsuit against then-Reds manager Lou Piniella, who claimed that Darling didn't call his team's games fairly. The suit was settled out of court that December. After the settlement, Piniella issued a statement:
The major league umpires are, in my opinion, the finest officials in any sport today. Under difficult circumstances, they acquit themselves with the very highest degree of professionalism and this has earned the respect and esteem of everyone in the game.

I have high regard for Gary Darling's integrity and deeply regret comments that may have maligned his character in any way. Like his fellow umpires, he does his utmost day in and day out to fairly and dispassionately get the right call. I may not agree with each and every call, but that does not alter the fact that the major league umpires are essentially simply the best.
Scouting report from Major League Umpires' Performance, 2007-2010, by Andy Goldblatt:
Behind the plate, Darling is consistently reluctant to call balls, as his BB/9 is below average every year and 13th lowest of the 77 umpires who worked 500 or more innings from 2007 through 2010.
Scouting report from Bill Simmons:
By the way, on the list of "500 reasons that I'm NOT excited to have baseball back," crummy home plate umpiring has to rank right up there. You could park a Hummer in Gary Darling's strike zone today.
Scouting report from an angry blogger:
Lincecum out of the wind-up. Before Timmy starts his delivery, Bengie Molina gets up out of his stance and calls for time. Gary Darling, crew chief and homeplate umpire and ass-monkey of the week award winner, throws his hands in the air in a normal time out procedure. Then, as soon as Lincecum steps off the mound, Darling calls a fucking balk! Winning run scores.

You just fucking called time, you dick. That means that the ball is dead. There are no balks during a time out. That's how time outs work. You can't call time then change your mind and call a balk. No. Cannot. That only makes sense if you're an asshole. You're an asshole, Gary Darling. An ASSHOLE!

What the fuck was that?

Gary Darling is a dick.

I'm fucking livid.

And that's a haiku and I didn't even fucking know it. Suck on that, Darling.
Average K/9 (2011): 15.2
Average BB/9 (2011): 6.1
Sample PITCHf/x strike zone: September 3, 2011. Darling's ever-expanding strike zone left Rangers pitcher Colby Lewis completely flummoxed.
True fact: Bears an uncanny resemblance to No Reservations host Anthony Bourdain.
On umpiring:
I worked with Steve Ripley, Larry Poncino, and Mike Winters in 1998 on the weekend when Mark McGwire hit home runs 60, 61, and 62. it was an electric atmosphere. Just as players and fans want to be in and at big games, umpires enjoy being on the field during baseball's memorable moments.
Strike 3 call:
To check out other installments of Better Know An Umpire, click here.