Welcome to Better Know An Umpire, an effort to educate ourselves on the human elements who have ultimate decision-making power over some 2,500 Major League Baseball games a year. (All cumulative stats are through the 2011 season, unless otherwise stated.)
Name: Jerry Layne
Uniform number: 24 (crew chief)
Age: 53
Height/weight: 6-foot-4, 255 pounds
First year as MLB umpire: 1989
Total MLB games worked through 2011: 2,758 (home plate: 690)
Previous experience: Appalachian League, Florida State League, Southern League, Pacific Coast League
Career ejections: 74
No-hitters called: One
Over/under record (1999-2011): 145-151
Hated in: Anaheim, northeast Texas
Notable alleged blown calls: Angels-Yankees, October 17, 2009 (Game 2, ALCS); Rangers-Cardinals, October 28, 2011 (Game 7, World Series).
G/O Media may get a commission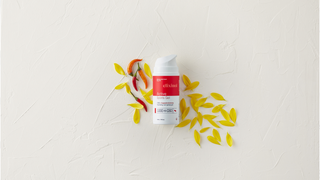 Claim to fame: Called Fernando Valenzuela's no-hitter on June 29, 1990. Was behind the plate for Barry Bonds' 71st home run on October 5, 2001.
Scouting report from Major League Umpires' Performance, 2007-2010, by Andy Goldblatt:
Jerry Layne is a puzzle. ... [In 2007, 2008, and 2010], his K/9 was below average. But in spite of that postage stamp strike zone, his R/9 was lower than then norm in all seasons. ... Layne's career ejection rate is 2.7 percent, some 20 percent higher than average.
Scouting report from a random blog commenter:
I'm not backing down on this. I'll give St. Louis their Game 6, but Jerry Layne fucked us over in Game 7, and there SHOULD be no place for that in baseball.
Average K/9 (2011): 13.8
Average BB/9 (2011): 6.4
Sample PITCHf/x strike zone: October 28, 2011 (Game 7, World Series). Rangers fans believe Layne's strike zone cost them a World Series title. (Called strikes to Texas batters are shown as red squares. Called balls to St. Louis batters are shown as green triangles.)
True fact: Was knocked out of a game in 2006 when the barrel of Hanley Ramirez's shattered bat struck Layne in the head.
On umpiring: "I don't know what goes through people's minds. ... It's basically a game, and it's at high levels, and there's a lot of professionals on the field. Everybody tries to do their best."
Strike 3 call:
To check out other installments of Better Know An Umpire, click here.