Welcome to Better Know An Umpire, an effort to educate ourselves on the human elements who have ultimate decision-making power over some 2,500 Major League Baseball games a year. (All cumulative statistics are through the 2011 season, unless otherwise stated.)
Name: Kerwin Danley
Uniform number: 44
Age: 51
Height/weight: 6-foot-2, 240 pounds
First year as MLB umpire: 1992
Total MLB games worked through 2011: 1,728 (home plate: 437)
Previous experience: Northwest League, California League, Texas League, Pacific Coast League, International League
Career ejections: 36
No-hitters called: None
Over/under record (1999-2011): 145-140
Hated in: Philadelphia, Miami, Tampa
Notable alleged blown calls: Royals-Yankees, August 16, 2011; Rays-Rangers, October 1, 2011 (Game 2, ALDS); Rays-Phillies, October 23, 2008 (Game 2, World Series).
G/O Media may get a commission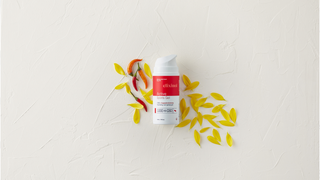 Claim to fame: For getting knocked unconscious by a 96-mph fastball from Brad Penny in 2008.
Scouting report from Major League Umpires' Performance, 2007-2010, by Andy Goldblatt:
Danley's chart shows a very clear trend: His BB/9 and K/9 are going up every year. It's hard to imagine that continuing. ... Based on his K/BB ratios, Danley eased up on pitchers in 2010, but still favored hitters. ... [Has] mellowed considerably over time and now has one of the slowest fuses of all active umpires.
Scouting report from an angry message board commenter:
fuck you Smoak
fuck you Nathan
fuck you Wash
fuck you Kerwin Danley
fuck you Seattle

FUCK!!!
Average K/9 (2011): 13.7
Average BB/9 (2011): 6.9
Sample PITCHf/x strike zone: July 4, 2011. The mild-mannered Danley didn't record his first ejection last season until July 4, when Marlins catcher John Buck started arguing the strike zone, which didn't see many low strikes all day.
True fact: Was a teammate of Tony Gwynn's at San Diego State University, where the outfielder was named a First Team All-American in 1983. When he wasn't drafted, he decided to try his hand at umpiring. (Oddly enough, Danley was the first-base umpire in Montreal on August 6, 1999, when Gwynn singled for his 3,000th career hit.)
Strike 3 call:
To check out other installments of Better Know An Umpire, click here.