Welcome to Better Know An Umpire, an effort to educate ourselves on the human elements who have ultimate decision-making power over some 2,500 Major League Baseball games a year. (All cumulative statistics are through the 2011 season, unless otherwise stated.)
Name: Rob Drake
Uniform number: 30
Age: 43
Height/weight: 5-foot-11, 210 pounds
First year as MLB umpire: 1999
Total MLB games worked through 2011: 1,490 (home plate: 355)
Previous experience: Northwest League, Midwest League, Eastern League, California League, Pacific Coast League
Career ejections: 55
No-hitters called: None
Over/under record (1999-2011): 130-133
Hated in: Denver, Cleveland, Detroit
Notable alleged blown calls: Rockies-Brewers, May 20, 2011; Tigers-Yankees, April 29, 2012; Indians-Red Sox, May 23, 2011.
G/O Media may get a commission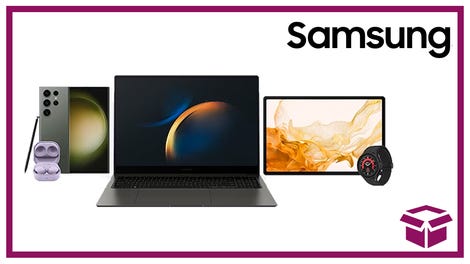 24 hour deals
Discover Samsung - Daily Deal
Claim to fame: For allegedly getting spit on by Cardinals catcher Yadier Molina last season. Molina denied he spit on Drake but was still suspended for five games.
Scouting report from Major League Umpires' Performance, 2007-2010, by Andy Goldblatt:
Between 2007 and 2009, no umpire worked more major league games than Drake (466). ... In the three years prior to his promotion, Drake produced consistent numbers that strongly favored pitchers. ... In 2010, however, that changed. Although his K/9 remained at his established level, his BB/9 shot up and his R/9 followed, making Drake an umpire who zagged while most of his colleagues zigged.
Scouting report from an angry St. Louis blogger:
Turns out the piece of shit umpire from last night was Rob Drake. Evidently he wasn't satisfied interfering with the game last night and attempted to do so again tonight. First, he called Freese out on a pitch 6 inches inside (which he hadn't called a strike ALL NIGHT LONG) when the Cards were in a critical situation. Then in a similar situation in extra innings he called Yadier Molina out on a pitch just as far inside. Yadi, who had been catching for 9 innings already knew that hadn't been a strike, and Yadi went ballistic. As well he should have. Drake put the Cards in a materially disadvantageous position, and seemingly did so on purpose. (Just as his blown call at first base last night didn't seem accidental. The play at first wasn't close. Neither were the pitches to Freese or Molina.)

Yadi did bump Drake during the argument, a no-no which will cost him, but it was pathetic the way Drake pretended that Molina spit on him. Close ups on high definition television show Yadi did no such thing. Drake obviously has some sort of problem with the Cardinals. He should really grow a pair, or fuck off and die already.
Average K/9 (2011): 14.1
Average BB/9 (2011): 5.3
Sample PITCHf/x strike zone: April 29, 2012. One Tigers fan blog thought there were two different strike zones during this game against the Yankees. If there were, both were pretty lousy.
True fact: Drake is a deeply religious guy, but he also has a short fuse when it comes to ejecting players. He led all umps in ejections in 2001 with 13—an incredibly high single-season number, especially for a AAA call-up—and led the league last season with nine.
On umpiring: "Umpiring in the Major League is an incredible thrill, but it can never compare to the excitement that comes with knowing that I am going to spent eternity with Jesus Christ. Umpiring and living a Christian life have a lot of similarities."
Strike 3 call:
To check out other installments of Better Know An Umpire, click here.