Welcome to Better Know An Umpire, an effort to educate ourselves on the human elements who have ultimate decision-making power over some 2,500 Major League Baseball games a year.
Name: Todd Tichenor
Uniform number: 97
Age: 35
Height/weight: 5-foot-11, 195 pounds
First year as MLB umpire: 2007
Total MLB games worked through 2011: 495 (home plate: 119)
Previous experience: Pioneer League, South Atlantic League, Carolina League, Texas League, Pacific Coast League
Career ejections: 13
No-hitters called: None
Over/under record (2007-2011): 54-55
Hated in: Boston, Minnesota, San Diego
Notable alleged blown calls: Twins-Red Sox, May 28, 2009; Red Sox-Mariners, May 1, 2011
G/O Media may get a commission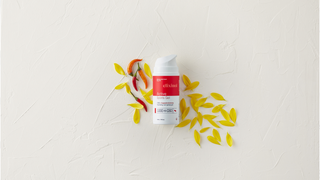 Claim to fame: For ejecting Padres manager Bud Black after misinterpreting his hand signals during a double switch, and for sending Ozzie Guillen into a Twitter tirade last season.
Scouting report from Major League Umpires' Performance, 2007-2010, by Andy Goldblatt:
Tichenor's home-away numbers contain puzzling swings and strikes. ... There's no evidence these wild deviations result from any conscious bias on Tichenor's part. ... Tichenor has shown a small strike zone that favors hitters.
Scouting report from a random blog commenter:
I don't recall who said it, but an umpire once stated the best umpires are those who do their job and the fans never learn your name. Well by that definition, Todd Tichenor must be the worst umpire ever. I am a MLB ticket subscriber and watched this game yesterday. I am not a fan of either team, but I am shocked that a AAA fill in would feel so big for his britches to pull off 4 ejections. This guy should head for showers for good.
Average K/9 (2011): 14.2
Average BB/9 (2011): 5.9
Sample PITCHf/x strike zone: May 28, 2009. Although Twins manager Ron Gardenhire and catcher Mike Redmond were tossed for arguing Tichenor's blown call at the plate, those red traingles outside the strike zone likely put both in a foul mood to start with.
True fact: The only active MLB umpire born in Nebraska.
On umpiring: "I want to be that guy who people say is one of the neatest guys around. But they also know that if they cross that line, something will happen. I don't want to be that way, but sometimes you just have to stick up for yourself.''
Strike 3 call:
To check out other installments of Better Know An Umpire, click here.