Welcome to Better Know An Umpire, an effort to educate ourselves on the human elements who have ultimate decision-making power over some 2,500 Major League Baseball games a year. (All cumulative statistics are through the 2011 season, unless otherwise stated.)
Name: Tom Hallion
Uniform number: 20 (crew chief)
Age: 55
Height/weight: 5-foot-10, 185 pounds
First year as MLB umpire: 1985
Total MLB games worked through 2011: 2,560 (home plate: 639)
Previous experience: New York-Penn League, Carolina League, Florida Instructional League, Eastern League, Dominican Winter League, American Association
Career ejections: 74
No-hitters called: One
Over/under record (1999-2011): 104-113
Hated in: Philadelphia, Denver
Notable alleged blown calls:Rays-Phillies, October 25, 2008 (Game 3, World Series); Dodgers-Angels, June 26, 2011.
G/O Media may get a commission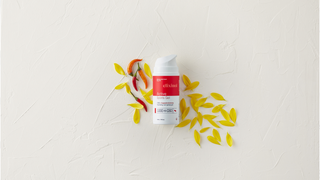 Claim to fame: Called the first extra-inning, combined no-hitter in National League history in July 1997.
Scouting report from Major League Umpires' Performance, 2007-2010, by Andy Goldblatt:
Hallion is a pitchers' umpire, though not a fanatic about it. ... Hallion brings a moderate temper to the ballpark. His 2.1 percent ejection rate since returning to the majors in 2005 puts him right at the major league average.
Scouting report from a random Internet commenter:
Great, that dick Tom Hallion and his windmilling strikeout calls has the plate tonight...
Average K/9 (2011): 14.2
Average BB/9 (2011): 5.6
Sample PITCHf/x strike zone: October 23, 2010. Ryan Howard struck out looking to send the San Francisco Giants to the World Series. As you can see, Brian Wilson's final strike was borderline in every way. (Sorry, Philly.)
True fact: Serves as vice president of Morgan Keegan, a financial firm in Louisville, Ky. More than two dozen MLB umpires invest in a $50 million portfolio that Hallion manages.
On umpiring: "My pride is to get every call right. ... When you don't get it right, it's hard to swallow."
Strike 3 call:
To check out other installments of Better Know An Umpire, click here.