CORRECTION (7:51 p.m.): Though the announcement of Edwards's suspension was made after Harbaugh's press conference, Pat Kenny of Big Ten Network tells Deadspin that Edwards was informed of his suspension Sunday, before Harbaugh made his comments, and that "Coach Harbaugh's comments had no bearing on the decision making process." The headline of this blog has been changed to reflect that.
Former Michigan All-American and Browns draft pick Braylon Edwards had some very harsh things to say about his Wolverines during their 24–17 loss at Notre Dame on Saturday:
You are looking at those tweets in screenshot form because, like many interesting tweets fired off by public people, they have been deleted. And they were deleted because, predictably, they caused a stir, in no small part because Braylon Edwards is an analyst at Big Ten Network. His tweets drew the attention of Jim Harbaugh, and Harbaugh talked about them during his post-game press conference (about the 12:00 mark in the video below), and that set off some sort of siren at BTN headquarters.
"Well, number one, it's not true. It's not factual. There's nobody in our program who thinks those things about any player on our team, let alone the two players that he describes. On the other level, it's disappointing that a member of the Big Ten Network would choose to attack the character of two of our players. That's disappointing."
G/O Media may get a commission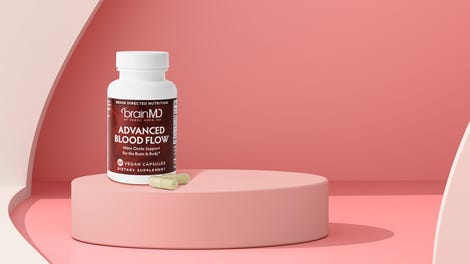 It always means something when someone affiliated with a team mentions specifically the outlet employing whoever pissed them off. Edwards wasn't ripping Michigan in his capacity as a Big Ten Network analyst—they probably don't pay him by the tweet—so much as he was venting on social media as a Michigan alumnus and fan. Harbaugh knows that, but he also knows he can call down the thunder on Edwards by name-dropping the boss. Big Ten Network is owned jointly by Fox Entertainment Group and the Big Ten Conference; in as much as any of Fox's sports coverage can be said to serve a journalistic purpose, this co-ownership arrangement necessarily compromises that coverage. It's not bad business for Big Ten Network to have one of its analysts calling one of the teams it covers "trash"—actually, attention-wise, it's probably good business—but BTN is also owned in part by that team. If Edwards worked for, say, FS1, calling Michigan "trash" might get him in trouble for not being unhinged enough.

To no one's great surprise, Big Ten Network responded to Harbaugh's disappointment by suspending Edwards indefinitely [see the correction above—Edwards's suspension was not a response to Harbaugh's comments]:
"Effective as of Sunday, Sept. 2, Braylon Edwards has been suspended indefinitely from his role at the Big Ten Network due to a violation of the network's social media guidelines," Big Ten Network announced.
Edwards spent part of Labor Day continuing to go in on Michigan, but the suspension appears to have had the intended effect: