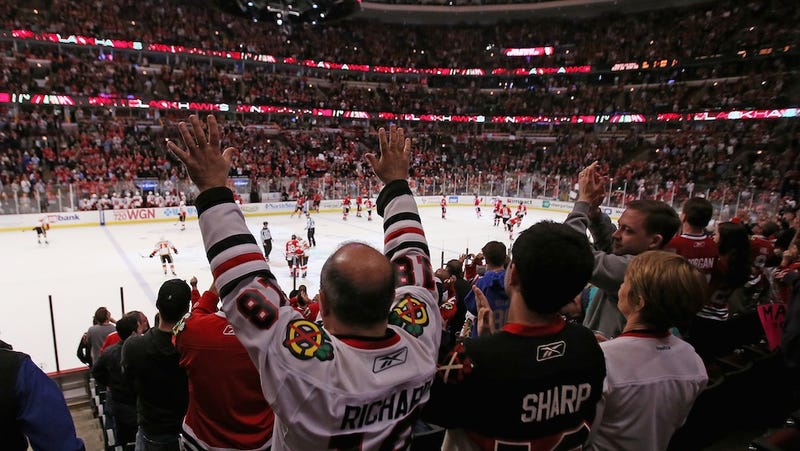 And the season ticket packages won't even include the outdoor game at Soldier Field. This is the price you pay for a good team and good attendance, Chicago.
The team announced the season-ticket price increase this morning, supremely odd timing—the playoffs started two days ago. It'll be a 16 percent increase across the board: here are the details from Sun-Times beat guy Mark Lazerus:
It's sort of crazy how not-at-all-long-ago it was the the United Center was empty, and home games were blacked out on local TV. But then Bill Wirtz died, John McDonough came on as president, and the Blackhawks jacked up prices the very next season. Sixteen percent for 2008-09. Twenty percent for 2010-11, the year after winning the Cup. Eight percent this past year, coming off a lockout. And now another 16 percent.
It's getting damned expensive to watch a hockey game in Chicago, but the front office is finding that following up Dollar Bill gives you a lot of leeway as long as you put out a winner.