Your morning roundup for Feb. 20, the day autistic children surpass problem gamblers once and for all.
• Charles Barkley hated to tell the truth about it, but Blake Griffin's jump-over-the-hood-of-a-Kia alley-oop from Baron Davis last night "wasn't the greatest dunk." To hear Bill Plaschke of the L.A. Times tell it, however, the "legend of Blake Griffin has just gone turbo." Here's the lingering question: If the NBA powers-that-be hadn't foretold Griffin would be a finalist, why was the Sprite logo already affixed to a car in which Griffin's teammate had likely already rehearsed? Question No. 2: Has Spike Lee always frolicked like a pixie in the glen? Watch all the dunks here. [Washington Post]
• You know who else dunked over a car? Marko Milic. In the mid-nineties. When he was a 17-year-old Slovenian All-Star. There was a living scarecrow covered in ivy there, too. Starts at 3:20 of this video. (H/T icd_forever)
• Top 10 college-hoops upset victims: No. 2 Texas, No. 4 Pitt, No. 7 Notre Dame. [Lincoln Journal Star, New York Times, Gazette-Mail]
• If you've always wanted to take a gun to the Super Bowl, next year's in Indianapolis could be your time to shine! There's a bill pending in the state House that would make it legal to carry a piece into Lucas Oil Stadium, as well as other municipally owned properties. That's a great idea, even if Colts owner Jim Irsay has already Tweeted in opposition. [Indianapolis Business Journal]
G/O Media may get a commission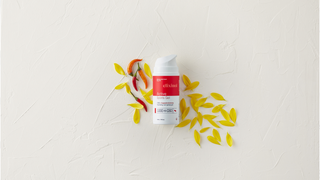 • A medical examiner has ruled former Chicago Bear Dave Duerson committed suicide by gunshot to the chest. Some good will likely come from tragedy, though.
In a text message to loved ones, Duerson asked that his brain be left for NFL research, emphasizing he wanted the "left side" checked out in particular. 

Chris Nowinski, co-director of the Center for the Study of Traumatic Encephalopathy at Boston University School of Medicine, received a call from a friend of the Duerson family Thursday night. He made arrangements to have the brain prepped in time for research and sent to Boston University.
 [NBC Chicago]
This is not the first time CSTE has looked for links between suicide and the repetitive head injuries/trauma of football; Duerson joins former Philadelphia Eagle Andre Waters and former U of Penn captain Owen Thomas in an ongoing study. [Metro Philadelphia]
• Stop me if you've heard this one before: At a Friday night MMA amateur-series event in Houston, a staff member scrapped with a former Mighty Morphin Power Ranger who now runs the "Jesus Didn't Tap" clothing line. [Cage Door]
• The St. Louis Blues trade former No. 1 overall pick Erik Johnson to the Avalanche for promising prospects. He was a -1 with two shots on goal in his Colorado debut, a 4-0 loss to San Jose. [Denver Post]
• NBA All-Star day is the perfect time to watch Penny Hardaway hit a game-winner. In what appears to be a gym-franchise league in Memphis. [YouTube]
• According to the headlines on Yahoo Sports last night, the New Jersey Nets are expected to meet with Carmelo Anthony. Story No. 2: The New Jersey Nets are not meeting with Carmelo Anthony. (H/T Anthony T.)
• Carlos Noe Gomez, the vice president of the last-place team in Guatemalan soccer (Deportivo Xinabajul), was shot and killed as he left a team meeting on Friday. [San Francisco Chronicle]
• A young player in the Manchester United system barely avoided jail time for threatening a mugging victim. If Ravel Morrison gets into any more trouble, he'll do a year in jail. "During the conversation Morrison, from Denton, warned: 'You don't know me any more. You don't know what I'm capable of.' The victim later received a threatening message on Facebook from Morrison, saying: 'Watch yourself. You trying to set me up like that.'" [Daily Mail]
• And, finally, from the "Hickey's Biased" coverage files … We should all be proud that we live in a world where fewer people are worried about solar flares disabling global power grids than they are about life without NFL football next season. [What'd They Say]