Bob Costas won't be at the Super Bowl this year.
Last February, Costas said he was stepping back from his on-air role as NBC's lead host for major sporting events. Mike Tirico would take over for him at the Winter Olympics. NBC's broadcast of Super Bowl LII would be Costas's seventh and final time hosting the big game.
But when NBC announced its on-air talent for the Super Bowl, Costas wasn't on the list. Dan Patrick and Liam McHugh, who host NBC's Sunday pregame show, will also host the Super Bowl itself. Costas gave an explanation to the AP: "Dan and Liam have done the job hosting NBC's NFL coverage all season. It wouldn't be right for me to parachute in and do the Super Bowl."
That makes enough sense. But, in November, Costas said football "destroys people's brains." People speculated openly about the NFL pressuring NBC into removing Costas from the broadcast as retaliation. "Did NBC dump Bob Costas from Super Bowl for concussion talk?" the New York Post wondered. "Are Bob Costas' anti-football remarks the reason he's off NBC broadcast?" wrote the Sporting News.
The answer to those questions is no, according to one man who might know: Bob Costas. But they're not unrelated. He actually made the decision to pull out of the Super Bowl broadcast this year, in a joint agreement with NBC. Sports Business Daily's John Ourand got the scoop:
"The decision was mutually agreeable, and not only do I not have a problem with it, I am actually happy about it," he told THE DAILY via email. "I have long had ambivalent feelings about football, so at this point, it's better to leave the hosting to those who are more enthusiastic about it." [...]

Costas: "I have been making the same points for several years, often on NBC. In halftime commentaries, interviews with Roger Goodell and other prominent NFL figures, appearances on CNN and elsewhere, I have addressed the issue of football and its undeniable connection to brain trauma many times. Why? Because the evidence is overwhelming and the effects are often devastating. It's the elephant in the stadium at every game whether others choose to acknowledge it or not. And it's not going away. So the idea that I am only now finding my voice on this, or that NBC was taken aback by what I said at Maryland is just wrong. It's all simple and straightforward."
G/O Media may get a commission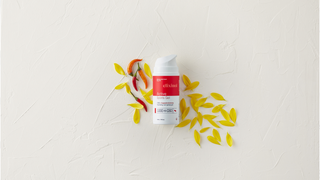 Yeah, okay, but is there some way we can still blame the NFL?